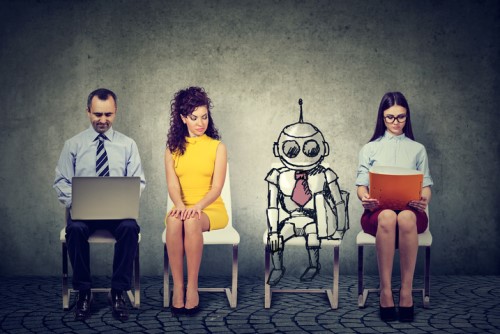 When we think about robots in the workplace, most people will conjure up images of Will Smith in I, Robot.
An Orwellian nightmare in which one droid breaks Asimov's Laws and causes a mass AI uprising. We humans seem to be both fascinated and scared of our robotic creations – watching them intently as they grow more and more adept.
A recent report from Oracle found that, despite initial reservations, 93% of people would trust a robot co-worker. The study conducted by Oracle and Future Workplace highlighted that whilst 70% of people are using AI in their personal life, just six percent of HR leaders are deploying it in their organizations.
In fact, it seems as if workers are less wary of intelligent algorithms than their HRDs, as 59% think AI will play a major part in improving operational efficiencies whilst 50% think robotics will facilitate faster decision making.
Comparatively, just 27% of HRDs think AI will impact on their learning and development initiatives and 26% believe it could help with payroll.
"As this study shows, people are not afraid of AI taking their jobs and instead want to be able to quickly and easily take advantage of the latest innovations," said Emily He, SVP, Human Capital Management Cloud Business Group, Oracle.
"To help employees embrace AI, organizations should partner with their HR leaders to address the skill gap and focus their IT strategy on embedding simple and powerful AI innovations into existing business processes."
The report quizzed 1,320 HR Leaders and employees on the emergence of AI and how it has the capacity to effect the workplace.
The majority of respondents think that adopting AI will impact directors and C-Suite executives the most – and that by ignoring robotics, businesses will lose a key competitive advantage.
"AI will enable companies to stay competitive, HR leaders to be more strategic and employees to be more productive at work," added Dan Schawbel, author of Back to Human. "If organizations want to take advantage of the AI revolution, while closing the skills gap, they will have to invest in AI training programs. If employees want to stay relevant to the current and future job market, they need to embrace AI as part of their job."