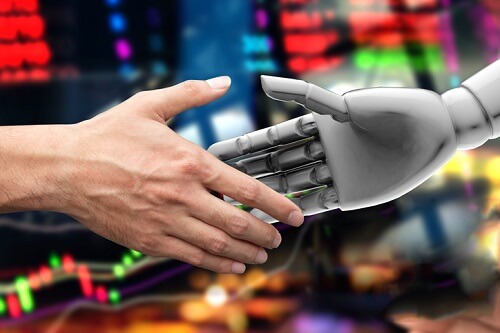 Is AI a threat to jobs or something that will make life easier for employees?
The answer is that majority of employees in Asia Pacific (APAC) perceive automated processes and artificial intelligence (AI) programmes positively, according to PERSOLKELLY's 2019 H2 APAC Workforce Insights.
However, some employees are concerned about how it would affect their job security, and organisations need to do more to promote greater integration between their workforce with automation and AI.
In particular, businesses in APAC are rapidly embracing these new technologies, with emerging markets like China and India leading the region in terms of adoption.
One-third of respondents from China indicated that their companies have adopted automation (36%) and AI (34%),
Moreover, one-third (36%) and one-fifth (21%) of respondents from India say that their companies have adopted automation and AI respectively.
Interestingly, developed markets in APAC like Hong Kong, Taiwan, Korea and Australia have the lowest integration of these technologies in the workplace.
Employees believe that these new technologies will be good for businesses, with two-thirds (68%) of respondents saying automation and AI will help to increase their work efficiency and more than half (57%) saying it will help to increase their company's bottom line.
These impressions vary by both market and age across the region. Younger employees (73%) have a more positive view than older employees (54%), and this view is also more apparent in developing markets.
Indeed, two-thirds (68%) in Indonesia and three-quarters in (75%) Vietnam believe that automation and AI will help to improve their company's bottom line, compared to less than half in Australia (44%) and Korea (48%).
Some employees remain concerned, with one-third (38%) believing that their jobs will eventually be taken over by these technologies. This fear is highest in India (56%), Malaysia (49%) and Thailand (46%), and lowest in China (32%) and Australia (32%).
Despite their more positive attitudes, younger respondents also appear to be more worried than older ones about their job security.
The research found 40% of respondents aged 18 – 34 years old believe that automation and AI will eventually take over their jobs in the future, as compared to just a third of older respondents (32%), aged 55 and above who share this belief.
Brett Maguire, Regional Marketing Director, APAC, PERSOLKELLY, said automation and AI will infiltrate every industry across the region and employees are expected to welcome these due to the promise of improved efficiency and productivity.
"But not all employees are expressing optimism for automation and AI. It is imperative that companies in Asia proactively help their employees understand the value of automation and AI as a part of the workplace and integrate it effectively."
The survey also reveals that employees who have access to automation and AI are more likely to be satisfied (85%) with their companies as compared to those without similar access (62%).
Increasing the use of automation and AI in the workplace can result in increased employee satisfaction, but organisations also need to allay employees' concerns.
Currently, less than 10% of companies globally are actively preparing for the increase in automation and AI in the workplace.
On average, 41% of the workforce in APAC anticipate that their organisations will increase investments in automation and AI over the next two years. This belief is highest in developing markets like China (65%), India (61%), Vietnam (53%) and Indonesia (46%).
To hear more on emerging HR technology issues from industry leaders, book your ticket to HR Tech Summit New York here.