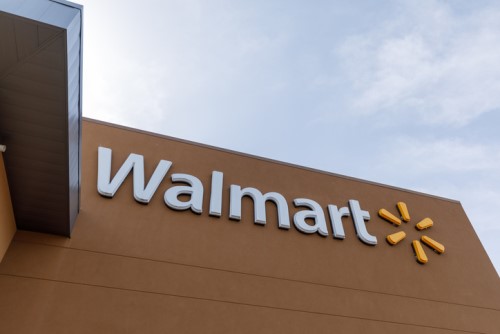 2018 is a big year for Walmart as it prepares employees for the changing economy: the US retailer is taking a two-pronged approach to upskilling workers.
The first entails adopting new hardware; the second, adopting a new mindset.
A new reality
Ahead of the holiday rush, Walmart is expanding its virtual reality-based training of in-store employees; hooking them up to a tethered VR headset and immersing them in a hypothetical world of fictional customers.
VR trainees at more than 200 Walmart Academies in the US have been taught how to prepare for intense situations, from disasters to the mad dash of holiday shoppers.
"Life happens in 360, not 2D video. We test our associates on the content they see," Brock McKeel, Walmart's senior director of digital operations, told CNBC. "Those associates who [used] VR as part of their training scored higher than those who didn't."
Only a year into the VR training program and Walmart is already seeing employees' test scores increase 10% to 15%, and training hopefuls lining up to try the device.
This season, the company is introducing the VR headset to 4,600 stores to train a million more employees outside of Walmart Academies.
Skills of the future
The digital upskilling, however, doesn't end there. The retailer has put up a US$4m educational fund to send frontline employees back to school to hone skills of the future: IT support, IT infrastructure, medical coding, and supervisory management.
Advancing in one's career requires an expansion of modern skills, knowledge, and training in a fast-changing economy, the company said, signaling the need for agility and flexibility.
As employers raise concerns about a continuing skills shortage, Walmart believes "a stronger, more highly skilled frontline workforce" represents the future.