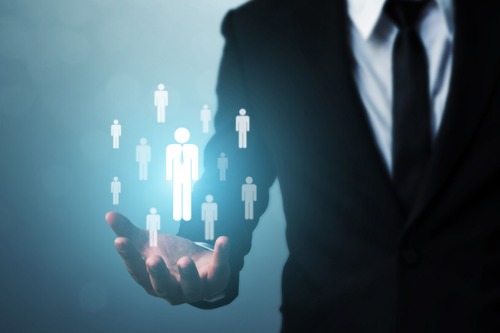 Forget the buzzwords that cloud your idea of digital transformation.
In 2020, HR leaders will be focusing on concrete action that aligns human capital management better with the overall goal of the business: growth.
With only 9% of CHROs confident their organization is ready for the future, the HR industry is set to prioritize five transformation strategies in the new year, according to analysts from Gartner. These include:
Building critical skills and competencies
Strengthening the leadership bench
Organizational design and change management
Digital business transformation
Enhancing employee experience
"HR leaders' priorities for 2020 reflect the critical needs that organizations need to tackle in order to successfully operate in today's uncertain conditions," said Leah Johnson, vice president of advisory in the Gartner HR practice.
"While digital transformation has already generated skill gaps and strained leadership capabilities, we are also seeing that companies are missing the skills needed to restructure their businesses and manage the change that every organization is facing."
How will HR leaders embrace change in 2020?
1. Ensure the workforce has the skills needed for the future
Nearly half of HR leaders (46%) report their workforce is missing critical skills needed in driving business performance now and in the years to come, a Gartner study revealed. Companies are purportedly struggling to upskill workers who are well-versed in automation and digitalization.
"To ensure employees have needed skills, HR leaders should partner with business leaders to understand and maintain the proper balance of emerging, existing and legacy skill sets," analysts recommend.
"HR will also need to work with managers in order to demonstrate to employees how they will grow personally by developing in-demand skills and to connect employees to skill-building opportunities beyond their existing roles."
READ MORE: Is your HR tech investment paying off?
2. Equip leaders for success with ever-expanding demands
While the responsibilities and expectations of leaders have "expanded rapidly" in recent years, many are reportedly "ill-equipped to take on their expanded roles," Gartner says.
HR leaders (45%) face the challenge of developing midlevel managers. On the other hand, more than a third of companies lack effective senior leaders. One area for improvement is thus leadership development.
"To cultivate a strong leadership bench, HR should look to a 'complementary leadership' model that partners leaders together to share responsibilities based on complementary skill sets," analysts recommend. "These leader partnerships allow each leader to specialize in core skills, develop needed skills and lead in critical areas."
Leaders who follow the complementary leadership strategy reportedly witness a 60% jump in their teams' performance, data from the firm suggest.
3. Make work easier through organization design and change management
On average, nearly three in five employees (57%) encounter "significant barriers" in their everyday tasks – and these roadblocks are often brought about by disruptions which workers aren't fully prepared for, according to research from Gartner.
In 2019, employees saw an average of 12 organizational changes – from restructuring and executive leadership transitions to smaller, yet still equally disruptive, shifts such as being assigned to a new manager, team or project.
Analysts recommend following an 'open source change approach' in which HR leaders enlist the help of the right employees as active participants in the decision-making or change management process.
Getting employees involved reportedly decreases the chances of burnout among workers by 50%, compared with introducing change through a "traditional top-down approach," Gartner says.
READ MORE: In the digital era, are HR leaders being 'sidelined'?
4. Close the talent gap to drive digital business transformation
Digital transformation has become a buzzword in HR circles in the past few years, yet more than two in five HR leaders (43%) admit their organization lacks a clear and consistent strategy for it. More than a third (35%) are also in need of the right talent to drive change.
Despite these challenges, however, Gartner recommends HR leaders be the first to embrace change. These strategies include:
Becoming experts in digital business: "Collaborate with leaders to address digital goals and ensure they are consistent with the organization's strategy."
Leveraging talent processes: "Track employees' skills to develop and refine the organization's digital plans and prevent execution blind spots."
Delivering functional support: "Motivate HR teams to make meaningful contributions to digital business transformation and actively review HR strategies to stay consistent with the changing needs and expectations of employees and business leaders."
5. Achieve higher returns from investments in employee experience
Businesses are constantly on the lookout for ways to enhance the employee experience. However, almost half of employees (46%) still report feeling unhappy and disengaged at work, data from Gartner shows.
"To increase employee experience satisfaction, organizations need to focus on not just investing in the employee experience but also shaping how employees feel about it," the firm recommends.
"Organizations should manage the memory of the overall employee experience by reminding employees of positive experiences and reframing their memories of negative experiences."
Workers are supposedly more likely to be satisfied and remain loyal to the organization if HR leaders take time to deliver the message of genuine care to their employees.