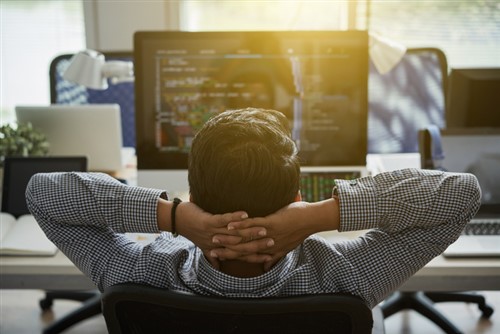 Technologies like Artificial Intelligence, mixed reality, robotics, Internet of Things, sensory and vocal user interfaces have been around for a while but they have now reached a tipping point in terms of form, function and price that make the long sought after productivity increases a reality.
This was the key message to emerge from an industry round-table event attended by HRTechNews.
The discussion, themed around the automation of work, saw participants from a range of industries including hospitality, education and IT commenting on how their roles have been impacted by technology.
"The democratisation of these technologies is allowing early adopting leaders the competitive advantage through automation of tasks and having the right information, reach the right people at the right time," said round-table moderator Liam McNeill, managing partner, Presence of IT.
Kate Tones, group people experience manager at hospitality company Merivale, said technology had added to the flexibility required by her workforce – which has been reliant on 'gig economy workers' long before that term was created. "We've had contingent workers as the backbone of our workforce forever," she said. "Technology helps us manage that workforce more effectively, but nothing beats the processes we've had in place for some time."
Andrew Barkla, CEO, IDP Education Limited, added that he's been very proactive within his organization, leading it to become a digital workforce – a workforce that is spread widely across the globe. "At one point in time we didn't know how many workers or contractors we actually had. Now we're very aware. Having centralized HR processes and systems has given us the insights we need to have in order to manage our workforce more effectively."
He also said that his organization's involvement in the education sector means it has witnessed firsthand where digital skills will be utilized in the future.
"By 2030 all these technologies will be well and truly integrated into the workplace so if businesses don't start making steps now to change the way their organisation is designed and managed – adopt the emergent factors – they will find themselves struggling to stay competitive," said McNeill.
He added that organizations need to factor in the costs of the capital outlay required to digitally transform their businesses but also the cost of re-purposing and re-skilling staff to work seamlessly with technologies.
Aaron Green, VP & GM, SAP SuccessFactors, ANZ, said there were some broad themes to emerge from the businesses that have started on their digital journey, which can be summarized as:
* Real-time response (intelligent resourcing platform – organizational development and capability)
Big data is great, but insight extraction is where the value of any investment lies. Access to greater levels of data for an organization can improve its ability to predict where resources will be best deployed or even what business to acquire.
* Open talent economy
The open talent economy is exactly that – open. Technological advancements such as mixed reality headsets are the driving force behind this change.
Advancements in technology enable individuals around the world to connect and collaborate seamlessly without losing fidelity. Remote working is now considered a staple, not a luxury.
* Scaling with agility (talent acquisition)
From ongoing to on-demand. Having more than one job will be the norm. It already is for some.
For the majority, by 2030 talent acquisition will become automated, which will improve efficiency and reduce the time invested by HR. Machine learning will find, vet and recommend the most relevant talent, ensuring that all are appropriately skilled and culturally matched candidates.
* Crafting the experience (talent optimization)
Continual investment in employee experience. Getting the right talent through the door is one thing. Keeping them engaged is the tougher challenge.
* Cross-pollinating environments (workplace management)
The generation coming through has grown up with smart, accessible technology that interacts intuitively with their lives and lifestyles. The technology has, in fact, influenced their current and changing lifestyles. This phenomenon is spilling into the world of business.
* HR as a strategic contributor
Just as the automotive industry saw a reskilling and new jobs created through the automation of low-skills functions, so too will HR/people & culture. Analyzing data, identifying patterns of progress for people and overseeing the direction of where and how people are deployed will become increasingly important. HRDs need to recognize their new role within the corporate management of emergent issues. They must act to help their leadership team see the value of an engaged workforce.