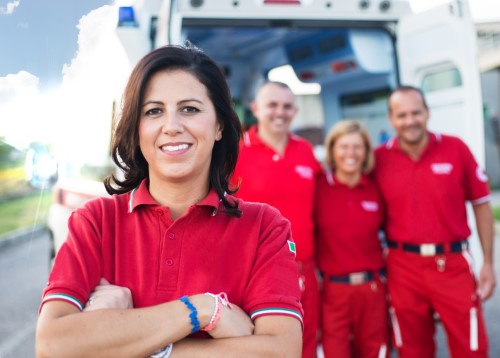 The frontlines of disaster are often a testing ground of endurance, teamwork, and trust. It's where everyday heroes emerge – yet not all stories of triumph (and struggle) are heard.
Not without a proper feedback channel established between relief workers and their managers.
No time to waste
The American Red Cross is built on a network of 35,000 workers and over 500,000 volunteers. It's a challenge for managers to keep track of how members are doing and what roadblocks they're facing.
"We were wasting hours a month doing check-in conference calls," said Jono Anzalone, former division disaster executive for the nonprofit. "When you're responding to disasters, you don't have time to waste."
"I needed a way to connect the dots between disparate teams that would take less time, not more," he said.
Anzalone was leading disaster preparedness and relief efforts for 11 states at the time. He wanted a simple tool to stay connected with the 10 regional chapters and 5,700 volunteers in his charge.
The starting point: Anzalone requested his immediate team to answer a few questions about their tasks, gathering feedback and suggestions through the tool 15Five.
The performance management software curates a selection of questions that serve as an entry point for team leaders to check up on members. Managers review the employee feedback, ideas, and sentiments, and report to Anzalone.
"Before, directors and managers were far removed from volunteers on the frontline," he said. "Now feedback gathered in 15Five shows what volunteers are seeing and feeling in the community."
'Reality check'
Red Cross managers would ask questions such as, "What is preventing you from being successful in your job this week?" and "What moments were you proud of this week, and why?"
The method has given Red Cross workers what Anzalone calls a "democratic voice" and an avenue to pitch ideas and help shape how programs are run.
It's a "reality check on the entire organization," he said. "For the first time, I can see all sides of an issue from everyone's point of view."