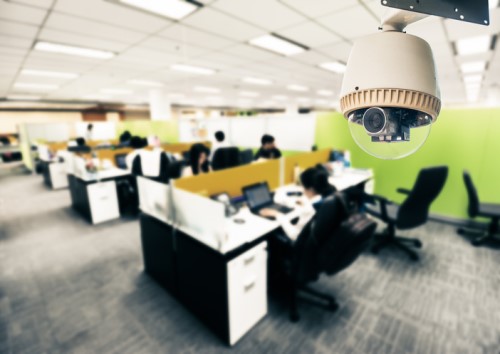 Office surveillance has long been a management tactic to keep tabs on workers, but a recent study showed closer employee monitoring fuels distrust and can lead to discrimination in the workplace.
More than six in 10 workers in the UK are suspicious of how employers collect and use workforce data – even amid stricter privacy rules, the Trade Union Congress (TUC) said.
Workers fear the surveillance data might be misused: employers could set unfair targets; micromanage staff; and wield greater control over employees. Some have even questioned the Orwellian nature of modern-day surveillance.
In other parts of the world, workers are also growing wary of technologies used for snooping. The US state of Illinois, for instance, has seen at least 30 class-action suits hurled against companies that supposedly violate the state's biometric information privacy law.
Modern forms of surveillance
While biometric devices that scan fingerprints have replaced the traditional punch clock, more sophisticated technology can keep track of metrics beyond time-in and time-out records. Modern forms of surveillance include:
Productivity tracking software – used for monitoring internet usage, email correspondence, chat transcripts, and time away from work; recording calls; taking screenshots of programs and files periodically; counting keyboard strokes; and surveying a physical location through a camera.
Wearable and handheld devices – used for monitoring the user's location or even personal health.
Facial recognition and sentiment analysis – gauging reaction and sentiments through changes in people's behavior and communication patterns (frequency of interaction, string of words, tone).
Most workers (70%) predict surveillance will be commonplace in the future, and even more so (79%) believe companies should be legally required to consult employees before implementing office monitoring tools.
"New technologies should not be used to whittle away our right to privacy, even when we're at work," said TUC General Secretary Frances O'Grady. "Employers should discuss and agree workplace monitoring policies with their workforces – not impose them upon them."
Related stories:
The dark side of smart machines
What to do with 'too much data' in HR