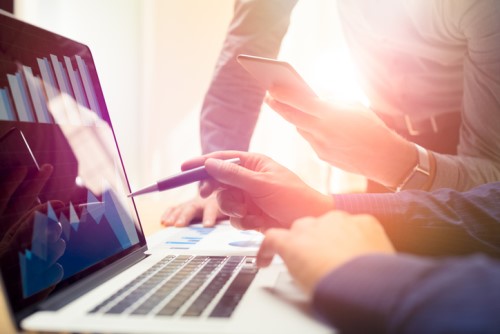 by Nicole Alvino and Tim Christensen / SocialChorus
In this trends report, Nicole Alvino and Tim Christensen of SocialChorus identify major changes to workplace communications
The explosion of information – alongside fake news – will prove to be a challenge for HR leaders who aim to provide employees with a single source of truth about their organization and greater community.
While emerging technologies are designed to facilitate faster and more reliable communication between peers – allowing anyone and everyone to start an exchange of ideas – it's best for HR and communication managers to take a proactive approach to initiating workplace conversations.
Here are four employee communication trends every HR manager should know:
Deskless workers will strike back — and win
Eighty percent of workers globally today are "deskless" yet only one percent of the US$300bn in software venture capital each year is spent on technologies for this group. And now, we're seeing deskless workers starting to fight back — just look to the recent spike in strikes and walkouts, for example, showing workers' increasing pushback on their employers.
In 2019, organizations will be forced to solve the challenge of better reaching, connecting, and engaging with this underserved group of employees. "Every worker matters" will become the new mantra as companies tap new technologies and strategies aimed squarely at giving the deskless worker a voice.
'Digital water coolers' will force companies to combat fake news
The cry around fake news has dominated the political climate and is now making its way into organizations — and their communications strategies. With anyone in an organization able to spread information on social and collaboration platforms, "digital water coolers" run rampant and make it difficult for companies to tell a succinct story to employees.
In 2019, it will no longer be an option to ignore this seismic shift and the implications that could arise if employees begin distrusting their leaders. Over the next year, we'll see organizations hone in on establishing a single source of truth for communications, a sole place where employees can go to know where their companies stand and what their leaders believe.
Digital transformation will face off with practicality
A perfect storm of macro and micro trends are leading to widespread digital transformation. As the economy tightens, teams are forced to be more effective with fewer resources and are increasingly challenged to prove their value and impact.
This has led to the explosion of buzz around emerging technologies in areas such as mobile, bots, AI, and machine learning that will continue throughout 2019.
But be wary of getting caught up in these technologies – while they certainly have a place and will prove useful for many use cases, they are not a "silver bullet" in and of themselves.
Having a single system of record for communications will become critically important with the proliferation of data, and new technologies must be applied practically and in combination with human-driven approaches to be effective.
For example, when it comes to delivering news and content to consumers and employees, machine learning can help users discover content but will not ever replace the hand-curated model, and items that are "must-haves" within organizations will continue to require human curation.
Authenticity will be the catalyst for greater engagement
Technology can be an impact amplifier, but it cannot do your job for you. While automation and AI can help a great deal, communicators still must be bold enough to democratize communications.
Particularly as communicators look to engage younger generations and navigate the current political and social climate, we'll see them grasp new strategies to reach and resonate with employees in a more authentic, meaningful way.
To get ahead and increase engagement, communicators will be forced to embrace stories from within the organization, be more inclusive in their communications, identify the authentic threads that connect their workforce and tell those bold stories to audiences.
Nicole Alvino is co-founder and chief strategy officer and Tim Christensen is chief technology officer of workforce communications platform SocialChorus.