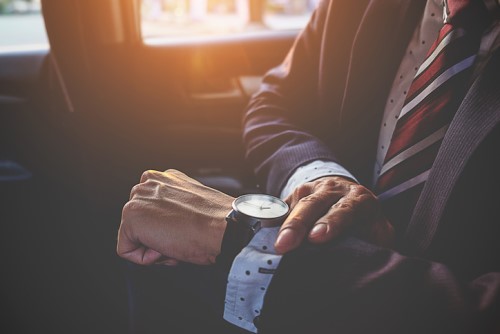 Chris Milligan, CEO of Adepto, takes a closer look at how the role of Chief Workforce Officer ties into the changing world of work
Predictions abound this time of year, especially around the future of work. Workplaces are changing, with the rise of organizations adopting agile – it's little surprise that the C-suite is also set for an evolution. It also heralds a new seat at the table.
Organizations need to become more flexible
For organizations flexibility isn't an option – it's a necessity. Ninety-five percent of 'admired companies' state that organizational agility is a 'critical' or 'very important' focus area. When you consider the benefits of making the workforce more agile, the reasoning behind this stat becomes clear.
With organizational agility, a business can respond more readily to market changes, pressures from globalization or disruptors to a market, and generally become more efficient and cost-effective. It gives a clear competitive edge and more organizations are realizing this. Including PwC, which has implemented an 'everyday flexibility' ethos. Shifting its focus from the number of hours worked by employees, to their outputs and results.
To achieve this, a different view of talent is needed. You need to see your 'Total Talent' – a complete view of all skills and experience within a workforce, every way a task can get done, regardless of how an employee works (or whether they're even an employee). It includes internal employees, contractors, freelancers, alumni who may wish to return for one-off projects, and people who want to work for the company (potential recruits). It may also include automation and robotics.
This idea of Total Talent can no longer be ignored – not if businesses want to use the best talent available. So, business leaders need to grapple with this changing work style and adapt operations to it. Legacy HR processes and systems cannot cope with the new fluid workforce.
Different needs to address
Dealing with this expanded talent pool poses some new challenges. Non-permanent talent has different needs to permanent workers. Because they're temporary, they're often a hard group to engage with (especially if based remotely). Interactions like a watercooler chat don't happen as naturally or spontaneously. So team-building becomes more difficult and company updates may not spread as effectively. For talent to be available on-demand, employers need to be communicating with them, offering roles across the entire workforce and recording all skills and experience.
Perceptions of how to get a job done also need to change. Managers who may originally have hired a full-time role need to consider other ways of completing a task. Outsourcing it to a freelancer, using a degree of automation or asking a former employee to return for a project are all options available now.
Then there's the employer brand amongst the contingent workforce. When the majority of talent are non-permanent and up-for-grabs by any company, it's the company with the best employer reputation that has an edge. AECOM is one organization that has realized this and, as a result, it set up AECOM Link to help build its brand with contingent employees.
These needs are complex and therefore needs organization-wide commitment and buy-in. The only way to achieve this is through action from the very top. A leader who will drive change.
A Total Talent leader
No organization manages to change without someone in charge who is spearheading the initiative. Adapting a workforce to be ready for and to embrace Total Talent requires senior-level buy-in.
One way that companies can prepare for this change is by introducing a Chief Workforce Officer (CWO). This senior leader would have oversight on all workers at the company and would be responsible for the strategy required to ensure that the organization has the right talent and critical skills in place to meet its business objectives. Vitally, they will influence company culture and educate their colleagues on Total Talent.
This move must be prioritized
The shift towards Total Talent management is already occurring on some levels with ManPower Group, Gartner, and KPMG all talking about (or implementing) Total Talent management strategies. Indeed, 85% of HR leaders believe in the principle of Total Talent management.
But the unfortunate truth remains that not enough organizations are taking action soon enough. Some, because of barriers to implementing a Total Talent approach (internal siloes, legacy technology, the cultural change needed, and outdated processes, for example). Others, because it simply isn't an operational priority at the moment. So it keeps slipping down the to-do list.
Which, again, is why the Chief Workforce Officer is so critical. There needs to be a dedicated senior executive who can prioritize the move towards Total Talent and keep it progressing.
A sign of the extreme change to come
The rise of the Chief Workforce Officer is a signal of monumental workforce changes that are happening in every company – and how significantly they will impact competitiveness and the bottom-line.
Whether prepared or not, change is coming at a rapid pace. The need for a senior, strategic leader who understands the need for the business will be a differentiating factor in the success or failure of future business. Making the Chief Workforce Officer your next hire is the best way to prepare your talent for the future of work, now.