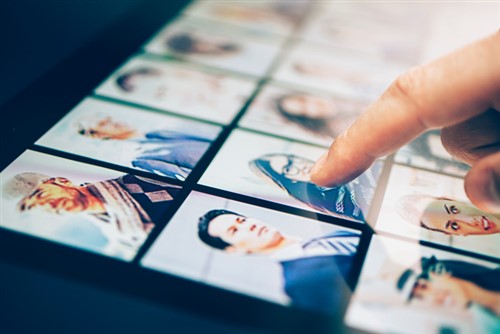 The HR world was abuzz in November 2017 when Josh Bersin predicted the three big HR tech disruptions for 2018.
First, as Bersin made clear, it was apparent that money is no object – at least when it comes to developing new tech. Venture capital and investors have pumped almost US$2 billion into the market over the past two years, resulting in literally hundreds of startups building new platforms and tools.
Second, despite this influx of new players, many cloud-based HR tech vendors have not been able to keep pace with the significant changes in organizations and management. The workforce of the future – let alone today – wants continuous improvement tools, open feedback systems, tools for wellbeing and engagement, and analytics tools to keep track of it all.
Third is the wide array of new tools that fall into the category of 'intelligent systems'. These apps and platforms are able to coach leaders, assess candidates, source the right people, recommend learning and even detect stress. In short, they are far more sophisticated than anything used previously.
So how far along are today's HR leaders in using these tools? Is there any particular tool that has transformed their working lives? HRTechNews asked the experts.
Some are starting with the foundations. Zuellig Pharma has partnered with Oracle Fusion Applications to transform its HCM functionality. Fauzi Wahab, VP of HR for Zuellig Pharma in APAC, said that while multiple modules are on offer, he's most interested in those that will deliver on two strategic imperatives: integrating the business and building a high performance culture.
"In the first wave of system implementation we invested in the master data. We have 10,000 employees and operations in 13 markets and we had never really invested into a single system that was able to provide transparency. At the moment career snapshots, the motivations of workers and what experience they have at work is all done manually. That's not sustainable, so I'm looking forward to the talent insights afforded by the data," he said.
Tech giant Dell is naturally further along the digital journey. Marie Moynihan, SVP, global talent acquisition at Dell, said if she were to pinpoint one element of her talent acquisition role that has been transformed it would be video interviewing. Dell uses video for a mix of live interviews and, for lower level roles, videos filmed in the candidate's own time, which are then screened and selected for further interview steps. The company uses InterviewStream for video interviews.
"In 2018 we'll be focusing on AI and platforms that might help us, particularly on the sourcing side. There's a lot of exciting developments going on there," she said.
Jeremiah Ratardhi, group head of culture transformation at Indosat Ooredoo, reiterated that technology disruption and innovation will be helpful for talent acquisition.
"AI and data analytics will help HR create a model of talent and predict candidates that fit our organization's needs," he said. "We are looking to use AI/data analytics to profile our talent for critical positions. The talent profile will help us do career mapping for current employees, as well as serve as a recruitment tool. While this initiative is still in the early stages, we believe this technology will disrupt our current HR practice."
Deloitte has already embraced AI in the form of recruiting platform Mya. Prior to launch, the HR team input a range of questions and answers into Mya with the proviso that AI learns as it goes so over time it would be able to handle increasingly complicated scenarios, questions and responses.
"We had one example where we didn't input the answer to a particular question but the behavioural algorithm was smart enough to know that if the answer was true for question A and B, then the answer to C must be this. And it was absolutely correct," said Alec Bashinsky, CHRO Asia Pacific Region at Deloitte.
Moving forward, Bashinsky would "love" to see a tool that can venture into all of Deloitte's talent data within its data warehouse and answer any question he has. "I'm looking for one that can be more effective but in a general context; where I can go in and ask it to tell me how many people we've lost in this particular role over the last five years that had these skills – something like that," he said. "So it's the quick intuitive response using the data warehouse to pull the data out. Right now I have to go into multiple systems and run reports to find the answers I need."
Amber Kristof, HR director at L'Oréal Australia & New Zealand, said that bit by bit, her department is going digital, with the ultimate aim of going paperless. Recently she has utilized legal automation technology called Plexus – originally only used in L'Oréal's legal team – to streamline contract writing. It now takes around 23 minutes per contract.
What does she think is still to come for HR tech?
"I think the world of apps," Kristoff said. "Little things like pop ups to send information to staff. In China our team does all their messaging, including surveys and indicating what training they want to do, via WeChat. We don't have a tool like that but Yammer is similar and this will be the future – making things easier to use and easier to disseminate."