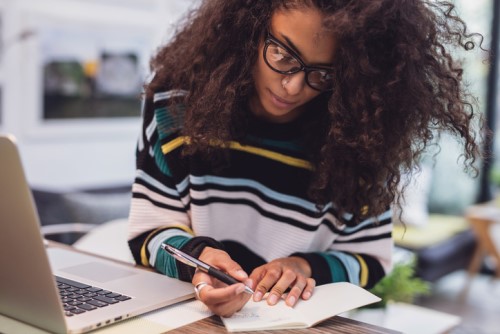 When you're part of one of the world's largest professional services firm, staying on top of your game means embracing a life of learning. In the digital age, this challenge is easily solved thanks to continuing education programs.
The global workforce at Ernst & Young is proof of how the latest trends in digital learning are putting employees in the driver's seat.
Today's learning and development (L&D) platforms focus on a new method: social and collaborative learning. Employee training is transformed into a continuous discussion with fellow learners.
The only question for EY was how to manage this for a workforce of more than 250,000 employees stationed in 700+ offices worldwide.
"Most of the time our consultants are traveling around the globe and, therefore, it's quite difficult to organize traditional classroom trainings," said Christian Vetter, management consultant, strategy.
With EY's philosophy of sustainable growth and continuous talent development, the firm wanted a virtual space where consultants could access resources 24/7 and learn on their own and with peers.
All this was accomplished with the help of enterprise tech partner SAP through the cloud-based SAP Learning Hub. The portal consists of multiple Learning Rooms, each with a different topic to help learners upskill.
EY's platform has almost 70 rooms serving 2,500 users in 50 countries, and an online library of more than 12,000 SAP Learning Hub assets.
The L&D programs fit seamlessly into the consultants' schedule. "Basically, each consultant can sit at home or in the office to do the necessary trainings," Vetter said.
"For me, as a consultant, those training sessions are highly beneficial because I can schedule my day," he said.
Since EY is a partner of SAP, the portal is especially useful when learning about newly deployed enterprise tools.
"For consultants, it's now much easier to get familiar with specific topics such as SAP Leonardo or S/4HANA [Business Suite 4 SAP HANA]," he said.
This sustainable learning method has saved EY 20 to 30% in costs for what would otherwise be traditional in-person, on-site trainings.
"Traveling less, we can focus more on client issues," Vetter added.
The partnership has also led to the creation of the Digital Transformation Learning Room by EY, the first Learning Room developed by a SAP partner. This time, EY is sharing its resources on topics such as finance, risk, and supply chain with more than half a million learners.
Related stories:
L&D tech trends that put people first
The shifting reality of employee training