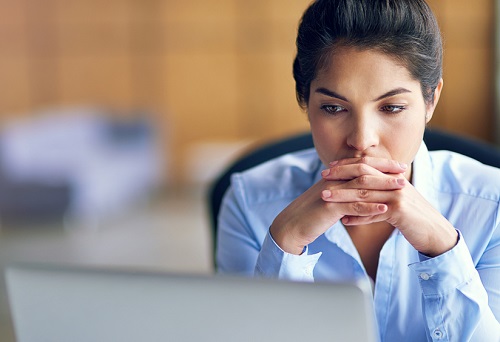 Technology is transforming the way business is done, and HR is at the forefront. This is seen in the automation of transactional processes such as payroll, the use of people analytics, the implementation of mobile apps and 'bots throughout the employee lifecycle.
As a result, more HR leaders are working closely with CIOs in recognition of the importance of tech to talent management.
But CIOs working with HR is one thing; having the CIO report into the CHRO is quite another. Is business ready for this change? HR doesn't have a historically strong bond with IT: a 2015 survey by Sungard Availability services found that only 12% of HR admitted to working closely with the CIO.
It is occurring, however. One example is the role of chief experience officer at BMC Software. This role encompasses both HR and information services; the CIO is a direct report of the chief experience officer.
"We're still HR, but it's a broader HR," CIO Scott Crowder told HR Tech News.
In a company like BMC, which offers flexible work arrangements and tech is a major component of all functions of the business, Crowder said the IT function needs to be inextricably linked to the HR function.
BMC Software has more than 6,000 employees in 30 countries and Crowther said his main challenge is identifying core people needs for such a scattered workforce. Nearly 2,000 of its employees – a large part of its sales force – work from home.
"Employees must have all the tools they need to conduct business anywhere in the world," Crowder said.
Other HR professionals agree that HR working side-by-side with IT is important. Phil Turner, HR manager – talent, L&D, technology and projects for Lindt & Sprungli, believes such an arrangement is possible in 2018.
"Today's forward-thinking HR professionals operate in the strategic zone and manage a variety of complex transformational changes which involve both people and technology. They can handle rapid change, automation, commercial analysis, procurement, senior stakeholder management, skilling to support complex technologies…You can decide if that sounds like someone who can oversee a CIO," he said.
However, not all HR executives would take this organisational leap, even as they believe there is some advantage to close collaboration.
Ilja Rijnen, regional HR director Emerging Asia for Beam Suntory, said the line between consumer tech and employee tech is blurring.
"CIOs have an enormous impact on enterprise tech and the employees interacting with it daily. Combining the powers of the CHRO and CIO can diminish the risk of employee disengagement."
He added that close collaboration can benefit both parties. "IT engineers get exposure to a people-first leadership focus. CHRO and CIO collaboration raises each department's profile such that these professionals can bring their full value to the company."
However, Rijnen has some reservations because of the specific expertise of each. "Given differences between the functions and the specific knowledge needed, either department leading the other is unlikely to result in great success."
Cindy Reid, director, people & culture and transformation for Konica Minolta Business Solutions, believes the CIO and CHRO role are interchangeable with the right team, but one should not necessarily report into the other.
"We believe that accomplished leaders should be able to lead various functions, regardless of technical expertise," she said.
"Leaders have a responsibility to develop and inspire team members and clients with an emphasis on leadership skills such as decision-making, agility, diversity of thought and ethics. As leaders, our role is to build a team of competent people and bring out the best in each team member….HR leaders hold the key to creating the right environment and support to make leadership agility work in reality."
Should the CIO report into the CHRO or is close collaboration sufficient? Have your say in our forum below.