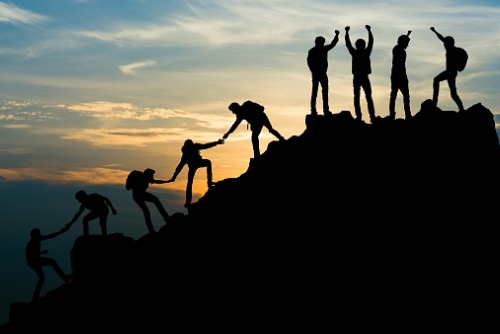 As CEO of HR tech company Kronos, Aron Ain sees himself as "just another team member" – his contribution as a leader is as much a part of Kronos' success as every other employee's effort is.
"As I see it, the reason we have thousands of people in our organization is because we need thousands of people. It isn't all about me; nor is it about other highly visible members of our leadership team," he said.
Kronos is in the business of developing software for over 35,000 customers worldwide who want to use technology to manage their workforce.
It's no surprise then to see Kronos and Aron appear consistently on the list of top companies and CEOs who are now reshaping corporate culture.
The 'Un-Leader'
The success of Kronos as one of Fortune's 100 Best Companies to Work For is driven in large part by the company's collaborative culture, and this resonates in Aron's leadership style.
In his book WorkInspired, Aron coined the quirky term "Un-Leader" to describe the kind of CEO he aspires to be. It's an antithesis to the classic all-powerful "ego-driven" industry titan.
The Un-Leader shares the spotlight with the team. "It's ironic, isn't it? The more leaders and managers focus on their titles, the more they limit their influence. Feeling powerful and being powerful are two very different beasts," he said.
And the more Aron stays grounded, the more he inspires the people around him: he has been named one of Glassdoor's Top CEOs in North America and Europe for three consecutive years.
'Deeper sense of kinship'
That 94% of Kronos employees – endearingly called 'Kronites' – are proud to work for the company is a testament to this refreshing take on leadership. Or, rather, (un)leadership.
"When we lead people, we often underestimate our emotional impact on them," he said.
"When we are humble, and when we project that humility outwardly in our behavior, team members notice. They come to feel that their leaders respect them, are dedicated to their welfare, and are approachable."
This rapport is what inspires a "deeper sense of kinship that they couldn't feel if their leaders existed on some elevated plane," he said.
"Why not take advantage of the goodwill, trust, and heightened communication you engender by simply putting others on the same plane as you?" the CEO said. "It doesn't cost you anything. In fact, it's a much easier way to manage and lead."