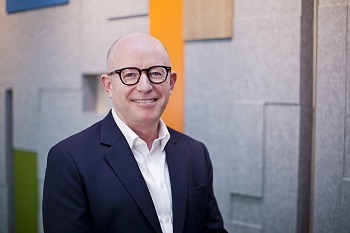 by Hannah Go
With organizations big and small currently undergoing digital make-overs, it's insightful to hear from those perceived as being at the forefront of the digital revolution that have already been through such a change. A prime example is Microsoft.
When it came time for Mircosoft to modernize its HR practices several years ago, the overarching aim was to "realign its corporate strategy to meet the evolving needs of their customers". From there, the leaders saw the need to revamp HR strategies to match that realignment. However, there was a third element that remained disconnected and had to be properly integrated: the employee experience. In order to piece them all together, the team made use of their main expertise and best resource – technology.
HR Tech News chats below with Lee Murphy, senior director, human resources for Microsoft Asia Pacific. Murphy shared how Microsoft is harnessing HR tech in a way that not only integrates all aspects of the business, but also the work lives and personal lives of employees, with the objective of creating a seamless work-life experience for everyone.
How has HR technology evolved in the past couple of years, and how has Microsoft kept up with the developments and disruptions in this area?
Today's HR technologies are adapting to a changing workforce. According to The Commonwealth's Global Youth Development Index and Report 2016, the APAC region is home to nearly 60% of the world's youth population – a group that is gradually taking over the workplace. Meanwhile, a recent Microsoft study on the changing face of Asia's workforce revealed that even though only 29% of respondents are spending all of their work hours in the office, three quarters of respondents are working off personal smartphones, indicating a more mobile workforce.
As a result, most new HR technologies are focused on digitalizing HR processes in order to transform workplace culture and refine talent acquisition strategies. To manage and nurture our talent, Microsoft has developed cutting edge solutions to address the changing demands of our employees worldwide, by enhancing workplace flexibility and making real-time insights and collaboration possible.
Could you share with us an overview of Microsoft's digital HR strategy?
Creating a digital workplace is at the heart of our strategy. A digital workplace is where employees find more effective ways to work and use technology tools similar to what they use in their personal lives. We have introduced policies that promote 'work-life integration', which is enabled by digitalizing HR management and allowing employees to work from anywhere and on any device. This strategy centers on reinforcing a corporate culture in which flexibility, benefits and meaning trump money. It also finds new ways to mentor employees so that valuable knowledge is spread to many, and not kept in the hands of the few.
Is there any particular aspect of HR technology that your company has utilized that might be considered cutting edge?
We believe that building a true digital, data-driven enterprise requires organizations to empower their people by connecting them with everything else: people, processes, data, and systems.
For instance, data analytics can generate interesting correlations that show how employees and teams can be more productive. This includes examining time spent in meetings, volume of emails worked on, as well as interactions with peer networks, and more. Data also dispels myths that might hold us back in areas like recruiting and retention. Predictive analytics helps us foresee what factors may drive employee attrition, gain insights into peer performance over time, and even assess manager behaviors and effectiveness.
Microsoft's intelligent edge, intelligent cloud strategy enables HR teams to re-imagine business processes with a cloud, mobile, and employee-centric approach that uses business insights to innovate talent acquisition. And with Power BI, we're providing a 360-degree view for the team with our most important metrics in one place, updated in real time, and available on all of their devices.
What are some challenges you've encountered in dealing with HR tech?
As the workforce evolves, we have encountered two major challenges when developing HR technologies:
Security: The rise of mobility and proliferation of mobile and cloud technologies have raised new security concerns for organizations. Therefore, it is of paramount importance to ensure organizations have a solid cybersecurity architecture and robust cyber hygiene practices to better protect their digital environment, detect threats and respond to attacks.
Disconnectedness in the hiring process: Today's employee management processes are primarily focused on administration of employees. They are often disconnected across the recruitment, hiring and onboarding of employees and there is minimal insight into the company's own employee and talent base. Rigid 'one size' approaches lack the level of personalization today's employees expect.
What is your advice for other HR practitioners who are just getting started in terms of figuring out the technology they need to utilize?
HR management is more than about managing employees as 'resources' for the company. It's also about providing appropriate resources to help employees grow. I find inclusive approaches becoming more relevant when supporting an increasingly diverse workforce. Millennials are becoming the primary working class generation and their unique point of view about work is shaping the way we approach HR and helping us learn how to find more collaborative ways of working.