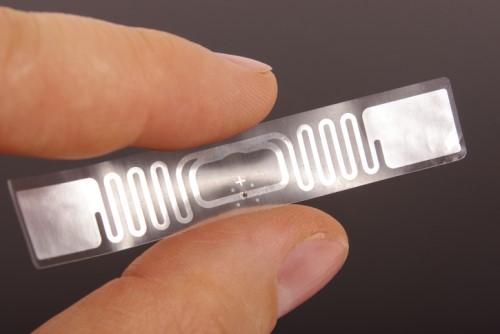 Forget digital wristbands and badges – the future of wearable technology in the workplace just might be a microchip no bigger than a grain of rice, implanted in the flesh or under the skin.
Workers embedded with the chip can enter premises, access files, or operate systems with a simple scan of the chip. It's the next generation of enterprise tech.
But not everybody is impressed. This week, reports of UK companies planning to fit microchips into their workers sparked concerns among businesses and trade unions.
In a post-GDPR era, one main issue that surfaces is the breadth of data made available to and controlled by employers and tech specialists. Another is whether employees would be allowed to opt out of the procedure.
"Microchipping would give bosses even more power and control over their workers. There are obvious risks involved, and employers must not brush them aside, or pressure staff into being chipped," said Frances O'Grady, general secretary of the Trade Union Congress.
"Unions can negotiate agreements that safeguard workers' privacy, while still making sure the job gets done," O'Grady said.
"But the law needs to change too so that workers are better protected against excessive and intrusive surveillance."
CBI, which advocates for 190,000 businesses, also expressed concern.
"While technology is changing the way we work, this makes for distinctly uncomfortable reading," a CBI representative said.
"Firms should be concentrating on rather more immediate priorities and focusing on engaging their employees."
BioTeq, a microchip implanting company in the UK, claims to have already embedded its product into 150 workers across the country.
Biohax in Sweden, also a microchip specialist, is planning to open up shop in London as it tries to win over companies mulling the idea of an embedded device.
But are tech implants taking things too far? For Aaron McEwan, senior director and advisory leader at Gartner, microchipping as a workforce management and analytics tool requires workers' trust.
"Employees want to know where the data will end up and what it will be used for," said McEwan.
"My firm belief is we'll be happy to trade our data for greater flexibility and a more frictionless or effortless employee experience."