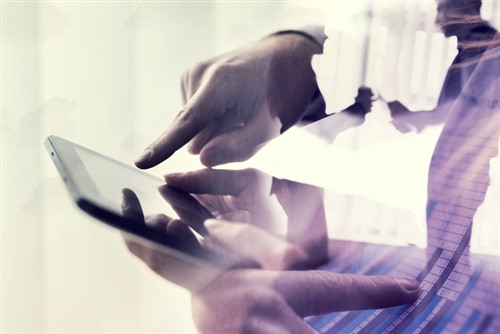 In the #MeToo era, exposing incidents of sexual misconduct and bullying remains a challenge for employees who find themselves powerless in the status quo.
While organizations have long used hotlines to let victims relay incidents anonymously, only one in four cases are actually reported, according to Neta Meidav, CEO and co-founder of Vault Platform, an app that helps complainants document cases of misconduct.
It all boils down to a lack of trust in the old system.
The process of reporting misconduct has often been slow and traumatic for complainants. In fact, 75% of workers who come forward with allegations have been subjected to retaliation in one way or the other, a study by the Equal Employment Opportunity Commission revealed.
This broken system of reporting has formed part of the impetus for the #MeToo movement. People need a platform to speak out – and to be protected from further trauma.
"We realized that there's a deeper problem that is going on," Meidav told Business Insider in June. "We came up with this idea that reporting can be fixed from the inside."
READ MORE: Tech tool hunts down workplace sexual predators
Strength in numbers
Meidav's London-based startup Vault Platform is a pioneer in the HR technology space dubbed TrustTech. The app is designed to empower employees in gathering evidence – right on their device, such as inappropriate text, chat or email messages – and to time-stamp them.
One unique feature of the app is the 'GoTogether' option, which enables multiple complainants to file a joint case before their employer. The feature ensures all who come forward are building credible and substantial evidence.
"With the prevalent legacy hotline solution," Meidav told TechCrunch, "abuse is much more of a possibility since employees can just 'tip' anonymously without any accountability for what is being said."
Vault Platform is only one of a few HR tech solutions that give voice to those silenced by a flawed reporting system.
Callisto, another platform developed to "combat sexual assault," provides victims the avenue to report incidents anonymously and in real time. Employers who have access to the service Callisto Expansion can invite staff to submit a confidential report identifying their perpetrator.
"We look to see if there is a 'match' by comparing the unique perpetrator identifiers (e.g. phone number, email address, or social media profiles) that were put into Callisto. We do this without being able to actually see the data, by using some pretty complex cryptography," the group states on its website.
"If more than one survivor names the same perpetrator, we connect each of them with their own Legal Options Counselor. Legal Options Counselors are attorneys who are licensed to practice in the state the survivor lives in, have training in sexual harassment and assault law, and have training in how to empathetically counsel survivors on their options in a pressure-free way."
Solutions like Vault Platform and Callisto not only offer space for victims to come forward – they also aim to build a culture of trust and safety within organizations.
"Instead of merely digitizing old solutions," Meidav said, "we've developed a powerful tool that can really help employees to overcome the fear of reporting, and inject trust into the workplace."
Authentic human connections
HR tech is a vital part of keeping an open, diverse, inclusive and safe environment. Industry leaders will gather in New York on 6 November to discuss how, in a 'hyper-connected' world, employees expect 'authentic, engaging and human connections' with their employer.
Interested to learn more? Join the conversation at the HR Tech Summit New York. Book tickets now.