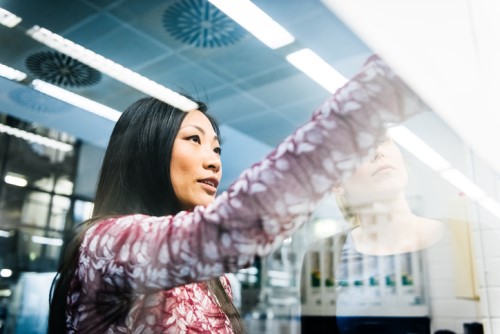 Business leaders in the Asia-Pacific region are falling behind preparations for a digital shift, the latest Korn Ferry research on digital sustainability has revealed.
Only Australia broke into the top five of the consulting firm's Digital Sustainability Index (DSI), which measures the ability of organizations to evolve amid disruptions in the digital economy.
'Fit-for-purpose' business not good enough
Top performers in the arena of sustainable transformation witness a 5.6 percentage point increase in profit margin compared to organizations that lag behind, Korn Ferry stated in the white paper, 'Digital Leadership in Asia Pacific'.
Leaders who stall now on the challenge of innovation risk the future success of their business and could see a measurable negative impact on their bottom line, the global firm said.
"[They] risk derailing digital sustainability initiatives by perpetuating legacy ways of working," said Melissa Swift, global leader for digital solutions at Korn Ferry and one of the authors of the paper.
"We also hear from many leaders who understand the need for change, but are struggling to balance performance expectations today, while innovating for the future," she said.
Complex, 'fit-for-purpose' companies follow rigid structures to produce predictable outcomes.
The focus on traditional processes, as seen in business leaders in China, Hong Kong, South Korea, and Singapore, may hamper flexibility and speed. Flexibility empowers employees and gives them the chance to take risks and innovate, the researchers noted.
On the other hand, executives in Japan and Malaysia rely on people's deference to hierarchy, making it difficult to inspire change.
"In a volatile and ambiguous environment, these strengths can become weaknesses," the report suggested. "Fit-for-purpose is no longer good enough. Organizations and leaders need to become fit-for-future."
People-centric leadership
While innovation requires the adoption of emerging technology to succeed, the DSI report points to corporate leadership as a fuel for innovation.
"Leaders must personally transform in order to inspire and engage their people and create a more open, agile and networked culture to power performance," Swift said.
Great leaders in the digital age are not necessarily tech-centric but people-centric leaders, the research showed. They take risks and are comfortable with working in ambiguous, even volatile, environments.

Related stories:
Major bank balances job cuts with innovation incubator
How Telefonica cut HR costs by 40% with cloud-based IT