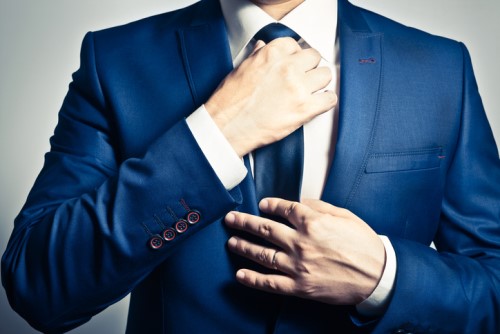 HR Jobs of the Future explores the unique career paths emerging in the era of digital HR.
Role: Chief Employee Experience Officer (CEEO)
Salary range: US$110,000-180,000
Reports to: CEO
The versatile role of Chief Employee Experience Officer (CEEO) is proof of HR's shift as a strategic business partner. No longer is HR waiting passively for signs of the overall health of their people and work environment.
Analysts have pointed out how HR, equipped with people data, is becoming proactive in discerning the challenges of human capital management – and devising success strategies.
The CEEO is lead architect and engineer of this movement.
In some organizations, the head of employee experience (EX) reports to the chief human resources or chief people officer. In other companies, the head is part of the C-level leadership since the CEEO is tasked with aligning talent programs with business goals.
The EX specialty as a whole is new – current CEEOs that HR Tech News surveyed on LinkedIn have been in that position for an average of two years – but is gradually being adopted at different management levels, from coordinator to director to chief. The discipline requires a range of skills, from business analytics to 'employee experience communications'.
The title CEEO however gained traction when, in 2015, Airbnb's HR director Mark Levy rebranded his role as employee experience chief.
CHRO vs CPO vs CEEO
While the more traditional role of CHRO might belong to an era of management that prioritized rules and processes over people, and the more recent CPO function focuses on revamping outdated talent acquisition, retention, and compensation programs, the CEEO in contrast widens the scope of people management to cover the entire employee life cycle.
If the trend in HR strategy is to walk people through their employee journey, then the role of HR today is to make the journey as enriching as possible, and to ensure talent stays on for the long haul.
The focus of the CEEO is to build the organization's road map for this journey. The CEEO needs to be able to communicate with departments, ranging from IT to finance to marketing, and apply design thinking to innovate people programs.
This is why recruitment strategies are now tied into learning and development initiatives, which in turn form part of a meaningful recognition and rewards culture; and why long-term talent development includes foresight into succession planning.
Challenges for the CEEO
One characteristic of an effective CEEO is fluency in using technology and Big Data to craft a positive employee experience.
HR industry analyst Josh Bersin, founder and principal of Bersin by Deloitte, said the CEEO's task is to know "what is making employees productive at work and making sure that the tools that they are receiving at work from IT are helping them get their jobs done".
The challenge for the CEEO is translating data into insight.
In a conversation with HRD Canada's Sean Paulseth in June, Daneal Charney of innovation hub MaRS Discovery District emphasized the role of tech in transforming HR as "an architect of the whole talent experience – from candidate to employee and [throughout] the life cycle".
"Imagine us using data to then personalize those experiences and create 'wow' experiences around personal learning and career paths that really match the interests of employees and are aligned to the opportunities in our organization," Charney said.
"The metric that we're going to use in the future is the lifetime value of talent," she said. "How much can we optimize the contribution of talent, and as well get them to invest and stay with us as long as possible?"