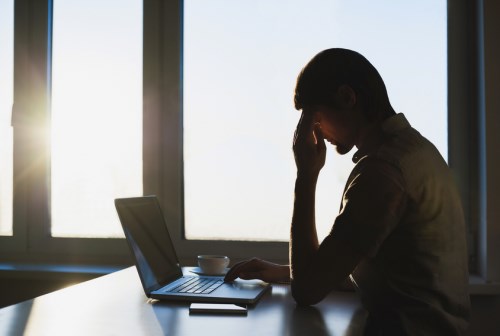 Would your employees quit over terrible office software?
It may sound extreme to some – but 24% of workers have actually thought about leaving their post over bad technology, according to a recent report from software reviews site G2 Crowd.
The reason: their 'technology stack' doesn't match up to the demands of their job.
It's a huge loss considering how organizations spend a staggering US$1.4tn per year on enterprise tech products and services, G2 Crowd said. Without assessing their software requirements and options, businesses may simply be throwing money at the problem.
"We've reached a point where chaos within software purchasing has surpassed some of the benefits that employees receive from it," said G2 Crowd CEO Godard Abel. "Business software should make our jobs easier, not add another layer of complexity and confusion to everyday tasks."
'Consumer-grade experience'
Bad technology equals poor employee experience for one in five workers surveyed by Deloitte.
But companies genuinely invested in a positive workplace experience are building office tools and platforms around employee workflow, not the other way around, Deloitte analysts suggest.
"Today's employees want a consumer-grade experience in the workplace that aligns with the technology they're accustomed to using in their everyday lives," Bill Docherty, managing director at Deloitte, told HR Tech News.
"Organizations should look for digital workplace platforms that streamline all HR systems, leverage chat and community features, promote collaborative relationships between employees and HR, and use analytics to provide predictive, personalized and guided HR interaction," he said.
Docherty observes organizations are still catching up with the demand for this type of technology in the workplace.
"Traditional HR systems were built on a transactional, task-oriented approach," Docherty said. He recommends workplace platforms, such as Deloitte's ConnectMe, which focus on interacting with employees.
"Companies are realizing that talent will seek other opportunities if their organization isn't providing mobility, ease of use, and self-service. These capabilities aren't simply nice to have – they're the future of work and are essential to remaining competitive in the search for acquiring and retaining talent," he said.
Virtual assistants and chatbots
The secret to good workplace tech is thus a combination of easy-to-navigate interface and a personalized toolkit.
"Digital workplace platforms that allow for personalization provide employers with the opportunity to effectively communicate with employees and gain a fuller picture of an employee's mindsets," he said. "Mass emails often don't resonate with an employee."
Compared with email and video, conversational tools like chatbots and virtual assistants, for instance, make for a more dynamic and engaging interface.
"When virtual assistants and chatbots are able to take on simpler communications roles, HR has more time to focus on people and strategic initiatives, syncing better with the needs of the people in their organization," said Docherty.
These one-on-one platforms help "eliminate the noise" and reach employees "in a way that works best for them."