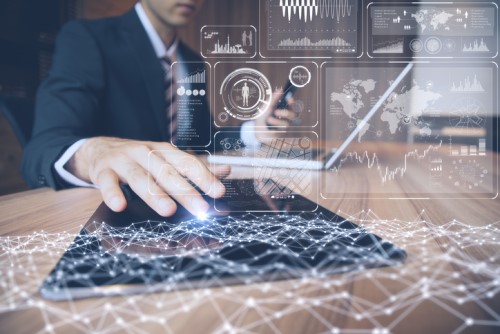 Automation appears to cast a long shadow on the future of work as more advanced robots begin to enter the workforce – from the assembly line to the front desk.
A 2017 report from the McKinsey Global Institute claims an estimated 73 million jobs are expected to be eliminated by 2030 because of advances in technology.
But while the prediction is alarming, other experts believe the number of workers set to be displaced may be fewer than first calculated.
"Automation is certainly a factor in the future of the workforce," said Elliot Dinkin, president and CEO of US management consulting firm Cowden Associates. "There are indications, however, that its effect on downsizing may be less than what has been predicted."
The widest job cuts seen in this century thus far were mostly prompted by market forces, mergers, and other "plain old bad business decisions" – not by the introduction of new technology, he said.
When harnessed for productivity, automation has the potential to spark business growth and employment, instead of "threatening" it, Dinkin said. He suggested the power of advanced tech to augment work, as seen in the experience of Ford.
The car company switched to new production strategies, such as lean manufacturing, and continued to hire nearly 130,000 more workers while rolling out machines that cut assembly time from half a day to just over an hour.
"In the future as in the past, workforce reductions will always be a possibility. In the future as in the past, automation will play a role in these decisions – but only as one of a number of factors, all of which need to be taken into account," Dinkin said.
"What matters is to understand the situation, and to handle it in a manner fair to all parties. In our own business practice, we urge both labor representatives and corporate management to approach workforce decisions with as little passion and as much analysis as possible," he said.