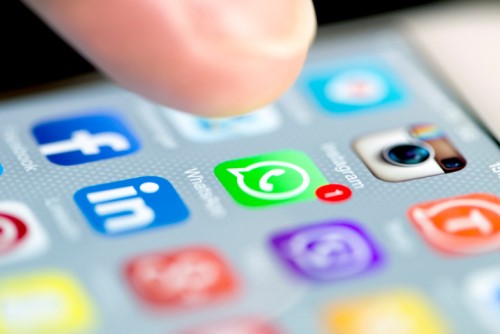 The intranet is dead.
And, soon, internal emails will be too if managers fail to address employee fatigue resulting from boring email blasts, according to a study by software firm ContactMonkey.
While seven in 10 employees rely on email as a primary source of information about specific tasks, nearly half of respondents say they rarely, or never, read internal communications.
This status quo is seen as a hindrance to employee engagement. The study points to the sheer volume of internal emails employees are receiving as a cause of "communications fatigue".
"There's a real disconnect among employees," said Scott Pielsticker, CEO, ContactMonkey. He believes email remains the most efficient internal comms platform, but sees the need for a revamp. "When the best option is nonetheless ineffective, clearly a big change is required."
With internal comms strategies closely linked to employee engagement rates, solutions providers are taking a cue from mobile messaging and social media apps that focus on communities.
Here are five tools that may revitalize your comms strategy.
The collaboration platform Slack offers instant messaging tools such as direct messaging and group direct messaging. It also supports chatbots designed for HR purposes, such as fostering team culture and gauging team satisfaction:
the bot 'Leo' solicits employee feedback through DM
the birthdayBot calendars birthdays and initiates special greetings
'Polly' runs quick polls
'Donut' matches up colleagues for social events.
The popular instant messaging app WhatsApp has a version recalibrated to function as a staff management and internal communications tool. WhatsApp for Business has designed group messaging to be an avenue for team motivation and collaboration. The platform also includes Message Stats to monitor which posts are being read or ignored.
For managers who handle teams with limited access to an in-office PC, Beekeeper offers a mobile-centric communications platform. Service-oriented and blue-collar workers who are more likely to depend on their mobile phones can log into their company's custom Beekeeper app for updates on their teams and daily workflow.
Beekeeper allows users to exchange files and collaborate on projects all within the app and without the need for an email address. It hosts one-on-one and group chats as well as onboarding, shift, and payroll management.
Following the mobile-first trend in employee outreach, Staffbase provides employees with access to company updates and HR services through a customized, branded app. Aside from releasing corporate bulletins, managers can source employee feedback and hold peer reviews via the app.
Staffbase guarantees conversations taking on the platform remain "secure, private, and hidden from outside eyes".
Totem claims to "make corporate comms less corporate". Stories appearing on a Totem-powered news feed highlight the people behind company milestones. Users can scroll down, 'like' and comment on posts, share their own updates and mention their team or individual peers.