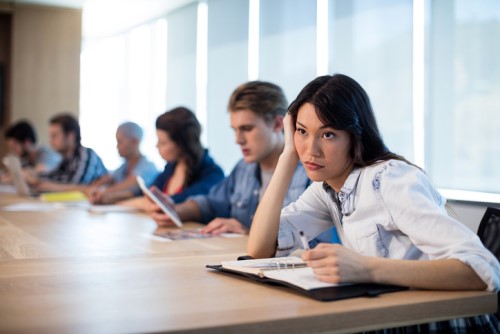 Are staff members growing weary of their team's employee-engagement strategies? Experts in leadership development have pointed out the irony: poor engagement tactics can sometimes result in greater disengagement.
"Most employees don't give a rip about employee engagement, even though it is so critical to the success of their teams and organizations," the team from People Acuity said.
People Acuity – headed by DeAnna Murphy, Lisa Gregory, and Steve Jeffs – deals with the relational aspects of organizational and personal development. The group studies people analytics and relies on hard data to devise growth strategies.
Because solving the problem of disengagement often falls on the shoulders of HR managers, the solutions almost always point to organizational remedies alone, according to the experts.
"Rarely, if ever, does a question arise around the responsibility of the individual employee to create purposeful energy, enthusiasm, and commitment to his/her own work," People Acuity said.
"[Engagement] is about living and working in ways that feel joyful," they said. It doesn't happen without individuals pulling their own weight and creating meaning out of their own work.
Disengaged and dishonest
Annual surveys – the most common tool for measuring engagement – have become a challenge for leaders, with some teams giving dishonest answers, the experts said.
How can HR managers avoid this run-around? The answer starts with managers understanding what employees actually care about: work joy, or the fulfilment they derive from work, they said.
Work joy is a sentiment that is statistically, significantly correlated with engagement, trust, connection, and productivity. By shifting the focus on work joy as a metric, leaders gain insights on how best to engage the workforce, said People Acuity.
The group has been developing its own proprietary assessment tools to show clients the data emerging from their workplace culture and practices.
Related stories:
Buckling under the pressure?
How a growing business can streamline HR
Thriving, not just surviving, in a digital age