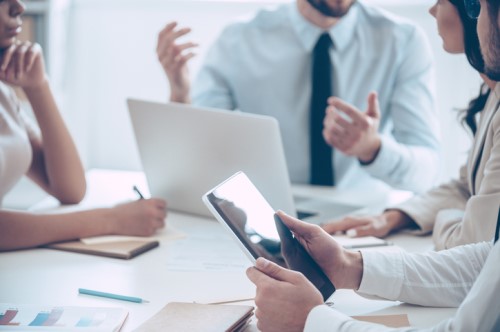 Which comes first – does an organization's culture dictate the technology used, or does the technology shape the culture we have?
To gauge how one multinational approaches this question, HRTechNews chatted with Raghu Ram, Shell's head of HR for global specialties & Asia talent lead. In this role, Ram is responsible for business partnerships at a global level, which involves assessing market needs, defining strategies for business, work, people and talent, and overseeing global implementation of said strategies. He has a unique oversight not just of the technology used by Shell but also the unique culture of the global entity.
"I believe in organizations like ours, there has to be continuity versus change," Ram said in relation to how the entire HR value chain – from talent acquisition to L&D – has been impacted by tech disruption. However, he said it's critical that the fundamental culture of Shell should remain steady regardless of the changes occurring externally – including those being wrought by new tech.
Ram said that a key to this culture consistency is a concept he refers to as the "freedom within framework", wherein people are encouraged to adopt technology solutions that fit within the framework of existing global processes and structures.
"For me, technology is an enabler," Ram said. "It will not differentiate you in the marketplace. What will differentiate you is the culture, leadership buy-in and execution. The speed at which things are changing means people are forgetting that there is a basic culture we all have. Whether it be a startup, a mid-sized or a large organization, every company has culture. And we have seen in startups or tech firms. If they fall behind or make a mistake, the issue is culture."
Along the theme of the culture shaping the tech used, Ram said that it's critical for established techniques and processes to remain in place and be integrated with new tools, with the latter categorized in terms of either short-term disruption or long-term sustainable differentiation. Short-term disruptions are those that will transpire within a year or two and will require quick adoption of tools in order to get the talent needed, while tools for long-term differentiation tends to focus more on L&D.
It's not always smooth sailing: Ram said the pace of change can sometimes overwhelm cultures and the employees within those cultures. He shared a facet of Shell's L&D strategy that effectively illustrates how culture and technology can collide but also potentially result in mutually beneficial practices: the concept of reverse mentoring.
"What we've seen is that millennials are tech natives, so we've used millennials to do reverse training for some of the top leaders. You can have all the technologies, but the biggest change is the mindset. So we have also ensured that cultural change is happening; the millennials are able to mentor the top VPs and top leaders to understand how technologies can make or break an organization."
In terms of talent acquisition, Shell was one of first companies to adapt to video interviewing, which appealed to not just millennials but also Gen X-ers. Again, Ram said it's been important to balance the needs of the Shell culture against potentially game-changing technology.
"It's about the convenience – the way you can connect to the talent when and where they need, and at the same time, it's leveraging our position as a global organization," Ram said.
Amidst constant change in talent acquisition, the Shell HR team has aimed to ensure continuity by keeping existing methods such as structured interviews and case studies and maintaining parts of their assessment process.
To maintain a robust and credible culture, Ram said HR practitioners must first identify their core strengths before choosing the solutions/tools to adopt. The next step, he said, is to continually see the business as a whole and from all sides.
"You have to understand what differentiates you and your products from the perspective of customers. HR tends to be very 'inside', so we have to move our mindset outside in. HR people should really take the time to understand the business context."

Related stories:
The science behind Google's workplace culture
Digital HR at UBS: 'The only choice is how well we do it'