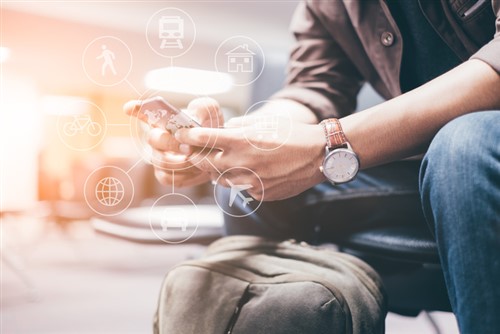 On the road to digital transformation, there is a gap between the "enlightened" and "unenlightened", according to analysts from KPMG. The first are risk-takers who view their role in HR to be strategic. The second are timid in the face of rapid change.
Those who confronted HR transformation head-on in the past two years implemented widescale and complex HR projects such as the shift to automation and cloud technologies – and succeeded. As they deployed new HR tech solutions, 72% reported changing their operating model as well.
In contrast, organizations that were falling behind either adopted new tech but maintained their old management practices or were just biding their time, analysts said.
Behind the pressure to digitalize HR practice, however, there is first the question of how digitally mature HR and business leaders are when embracing transformation. When teams are unwilling or unable to ride the wave of transformation, it's important to know how your people on the ground are doing, one expert recommended.
"You have to meet people where they are," said Anna Foat, director of global digital transformation at Sun Life Financial. "How much change they can consume; how fast they think they can consume that change; how tolerant leaders are; how willing HR is to really help people along with that transition."
Foat's advice to organizations on their digital journey: give enough thought to strategy, execution, and technology. "You can't just buy a piece of technology without thinking about the strategy and the execution," she said.
In her two decades of working in the tech industry, Foat has seen companies such as BlackBerry (Research in Motion) grow exponentially, and helped guide startups and scale-ups throughout innovation. She believes businesses that succeed in their digital strategy give their people greater latitude in implementing changes and mastering their tools.
One roadblock to HR's digital journey, however, is the failure of organizations to motivate risk-takers within their teams, especially when the compensation system isn't set up to reward them, said Foat.
"Why won't people be more open to risk? I always say, 'Well, how are they rewarded for sticking their neck out?'" she said.
On one hand, HR leaders are faced with the pressure to innovate. On the other, they need to continue managing their everyday tasks. "So people at that level say, 'I'm not going to get a raise or promotion for taking a risk. I'm definitely going to get reprimanded or demoted if I don't do my job, so I'm not really that interested,'" she said.
In the end, it's up to HR and business leaders to steer transformation – but they can foster a culture that is open to transformation by supporting their people.