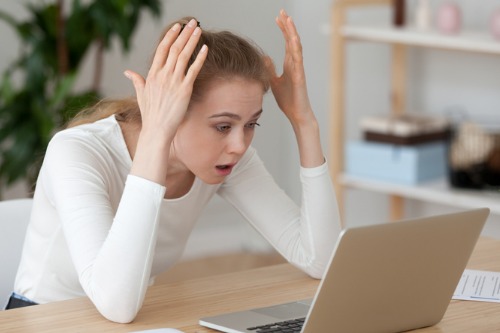 Amazon came under fire last week when a document – obtained by technology website The Verge – allegedly uncovered a system that 'tracks and fires' employees without the need for human intervention.

In a letter submitted to the National Labor Relations Board in the US, a law firm representing Amazon described how the system evaluates workers' productivity.
Of course, relying on software to review employee performance is nothing new to HR managers. But what seemed alarming in the case of Amazon is the way the automated software supposedly decides which staff to fire.
'Automatic terminations'?
"Amazon's system tracks the rates of each individual associate's productivity and automatically generates any warnings or terminations regarding quality or productivity without input from supervisors," the letter detailed.
While Amazon makes it a point to dispatch managers who review the metrics and touch base with staff regularly, the revelation in the document creates the impression that a robotic program has taken over the task of firing employees.
The alarm raised by the letter has prompted Amazon to clarify its position. "It is absolutely not true that employees are terminated through an automatic system," the company said in a statement, adding that both corporate and warehouse employees who fall behind productivity targets receive support through coaching.
In truth, productivity trackers can only go so far as to gather, measure and interpret data, differentiating between good and bad performance based on prior data they have been trained on.
Some of the more advanced predictive and prescriptive analytics software will show managers key performance indicators that spell the likelihood of a person quitting or falling behind at work.
But firing an employee remains an executive decision to be made by the people who know the workforce best: the managers and supervisors on the ground.
When the manager fails
Amazon's case is reminiscent of the ordeal of another worker in 2018 who claimed to have been fired by a robot. A former manager forgot to input instructions into the HR software that should have renewed the employee's contract under a new management. When that former manager failed, the system failed with him.
At first glance, one might raise the question of just how much automation is too much when it comes to hiring, managing and, in rare instances, firing an employee.
But a closer look at the issue reveals employee termination – the ethical act of severing contractual ties with someone the organization once trusted – remains an utterly human task and, therefore, is a responsibility of Human Resources.
There are automated HR software designed to ensure a smooth offboarding experience for departing employees, and these handle some of the simpler HR tasks.
These platforms, much like onboarding software, manage the employee's transition in phases: from handing over project and team documents; revoking IT and other systems access; finalizing personal and financial records; and even sending farewell and thank-you notes or organizing a send-off party for the employee.
While automation serves to tie up these loose ends, an automated software can never be a substitute for a genuine HR manager who remains the face of the organization until an employee's last day at work.