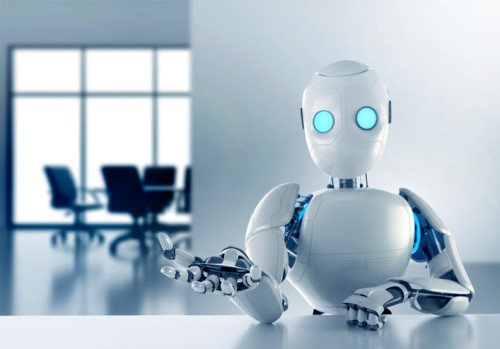 Would you rather be managed by a human supervisor – or a robot?
For two in three workers around the world surveyed by Oracle and Future Workplace, robots just might be more trustworthy than their human counterparts.
Researchers asked more than 8,000 employees, managers and HR leaders across 10 countries about how the adoption of AI is changing the relationship between humans and technologies at work.
Despite early fears that automation would lead to phasing out human workers, the latest survey results show employees and HR leaders are responding positively to AI in the workplace.
READ MORE: Can a worker robot learn from its mistakes?
Sixty-four percent of workers said they would put their trust in robots more than they would in human managers. Half of the respondents claimed they've even gone to an AI for advice instead of their own boss.
The following is a breakdown of the number of workers (by country) who would rather trust robots than their managers:
India (89%)
China (88%)
Singapore (83%)
Brazil (78%)
Japan (76%)
UAE (74%)
Australia/New Zealand (58%)
US (57%)
UK (54%)
France (56%)
Men (56%) were also purportedly more likely to trust the advice of AI than their boss, compared to their female co-workers (44%).
When asked why they would believe a machine over their managers, more than four in five (82%) said robots are capable of doing things better than their human boss. Such tasks include:
Providing unbiased information (26%)
Maintaining work schedules (34%)
Helping workers solve problems (29%)
Managing a budget (26%)
READ MORE: Are workers sabotaging workplace robots?
However, workers were also asked which tasks human managers could do better than AI, and these include:
Understanding workers' feelings (45%)
Coaching (33%)
Creating work culture (29%)
Here are other key findings of the study:
76% of workers and 81% of HR leaders are having a hard time keeping up with technological changes in their workplace.
To help them understand the dynamics of AI at work, workers said they need a better user interface (34%), best practice training (30%), and personalized user experience to fit their work behavior (30%).
Workers are prevented from fully embracing AI at work because of security (41%) and privacy (30%) concerns.
Millennial (45%) and Gen Z (43%) workers have expressed security and privacy concerns in using AI at work. Meanwhile, only 29% of Gen X and 23% of Baby Boom workers share the same concerns.