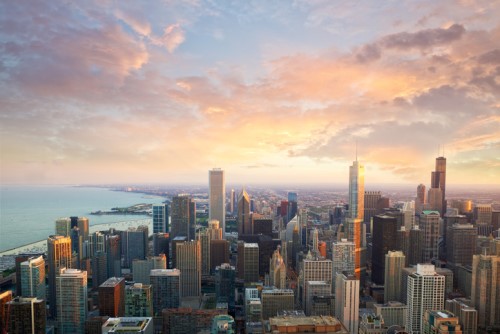 The word 'hypergrowth' is a popular term used to describe highly successful businesses – often powered by a core development team – which scale up fast.
To achieve a state of hypergrowth is to master a specific method of doing business – the Agile Method – in order to respond to market demands more quickly.
Despite originating from the software development sector nearly two decades ago, the Agile Method isn't restricted to the domain of IT.
While it is far from being the only IT project management approach there is, its focus on productivity and efficiency has made it a viable strategy in the fields of marketing, sales, finance, customer service and even human resources.
In fact, the Agile method puts a premium on collaboration and responsiveness – and these fit right into the vocabulary of HR.
What is Agile methodology – and how can HR become 'agile'?
Like any management strategy, the Agile Method is both a mindset and a concrete action plan. It is an operational model suitable for organizations of any size or industry.
Even for non-software businesses, teams – especially HR – can follow the same principles of Agile since these emphasize how people contribute to overall success.
General principles of Agile:
Embrace changing business requirements to remain competitive
Listen to your clients – in the case of HR, your employees
Strive to deliver quality work fast
Collaborate with team members from beginning to end
Trust your collaborators to get the job done
Openly communicate
Pay attention to the design and technical requirements of the job
Opt for simplicity
Reflect on the results of your team effort
Optimize roles and processes regularly
Agile works through small groups of collaborators who first clarify their purpose then define their roles, relationships, processes, commitments and tasks as they move toward that goal.
With the absence of rigid rules and structures to govern the team, members are free to grow and re-strategize. Most agile teams thus follow the popular Tuckman stages of group development:
Forming – when collaborators come together but the processes and roles are yet to be defined
Storming – when goals and processes are clarified but team relationships are yet to be solidified
Norming – when roles, relationships and tasks are becoming clearer and more optimised
Performing – when collaborators are well acquainted with goals, processes, roles, relationships and tasks, and their decisions are strategic
Because the team thrives in a collaborative environment, the members end up with a shared skill set and develop continuously through constant coaching and feedback.
The advent of Agile HR
Is HR ready for Agile? The results of Deloitte's 2017 human capital trends survey pointed to a shift in management strategies toward the method.
A staggering 94% of HR and business leaders worldwide said they value "agility and collaboration" as an integral part of their organization's success.
Agile HR is also one of the hottest HR skills to master in 2019 – and it's about adopting the same method in the areas of recruitment, workforce planning, performance management, and learning and development.
In much the same way the Agile Method began from a set of principles drafted by its 17 proponents, so too does the 'Agile HR Manifesto' outline a set of HR-focused guidelines.
5 principles of Agile HR:
Individuals and interactions over processes and tools
Inspire and engage over manage and retain
Adding value over administrative efficiency
Collaborative networks over hierarchical structures
Transparency over necessary confidentiality
One of the best examples of how to adopt the Agile Method in people management comes from Dutch multinational bank ING.
ING began by having its HR leaders visit tech companies such as Netflix and Spotify to learn how they operate. ING now divides its workforce into tribes that have a common goal. Tribes are made up of hundreds of autonomous, self-steering and cross-functional 'squads' with nine members each.
These squads manage projects all the way through to completion. Once the mission is complete, the squad is dissolved.
Because of the 'horizontal' structure of the organization, the squads move faster. The strategy improved productivity and employee engagement, ING said.
Agile Method + HR Tech
Agile HR requires the use of responsive technology, and this includes automation and artificial intelligence.
As smaller teams gain autonomy and handle end-to-end processes, team members will need a suite of tools that move as quickly as they do.
"Yes, we do need to design enterprise-wide processes – but they're no good if they aren't localized and relevant to peoples' daily work lives," wrote HR industry leader Josh Bersin, who will be speaking at the 2019 HR Tech Summit in Toronto.
HR managers can apply the Agile Method to strategic HR practice and from there build their technology stack around team workflow and employee needs.
Eager to learn more about HR Transformation? Join Josh Bersin at the 2019 HR Tech Summit in Toronto on June 18 and 19. Book tickets now