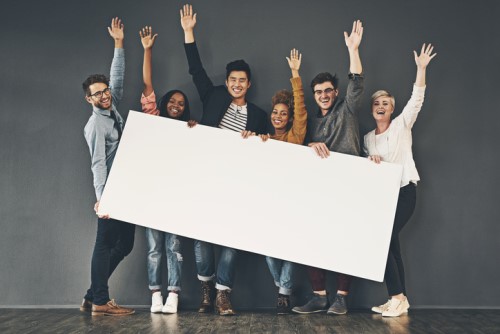 Author Simon Sinek said it best: "Customers will never love a company until the employees love it first."
The leadership consultant cuts through the noise with that one crucial element often missing in most employee advocacy programs: authenticity.
Employee advocacy is the art of promoting your employer brand through the testimonials and insights of your own people. How proud your employees are of your company, product, or service can shape other people's perception of your brand.
The employee disconnect
For employees to become genuine brand ambassadors, they first have to believe in your message. When there's a disconnect between your vision and communication strategy, the message becomes inauthentic – a mere marketing ploy.
"Many times, 'advocacy' is a synonym for 'copy and paste this approved corporate message exactly as is'. This leads to an influx of spam-like messages, all the same," Tim Christensen, vice president of product and engineering at workforce communications company SocialChorus, told HR Tech News.
"[Authenticity] is the foundation of true employee advocacy, going beyond just the marketing value to instead engage and align employees with the vision of the organization," he said.
Christensen recommends six ways to enhance employee advocacy campaigns:
1. Give employees a toolkit – a link, hashtag, photo, or overarching message – not the finished product or template marketing mumbo jumbo.
2. Unlock multiple media. Let employees pick their medium of choice, whether they prefer article links, photos, videos, or GIF to tell their story.
3. Unite around a common cause. Highlight human interest stories, such as "incredible employees volunteering, or overcoming great obstacles – to inspire your employees to share with their own voice."
4. Trust your team. Provide guidelines such as avoiding foul language but let your employees express themselves.
5. Highlight great examples. Give a shout out to employees who do advocacy well, and let others know what makes their message great.
6. Let them share with each other. Use your own company-branded social communication platform to see how employees share stories unique to your company culture.