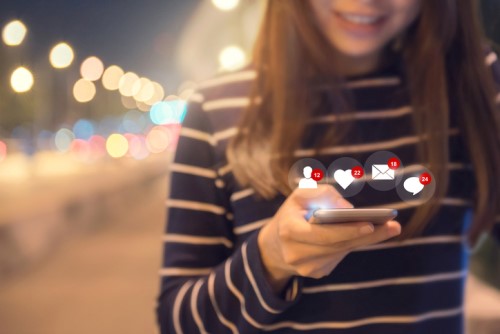 A 2016 study from the Aberdeen Group revealed that millennials are driving the shift in social recruitment practices. The study found that a significant majority of young people – 73% – in the 18-34 age group found their last position through a social media platform. Other statistics appear to confirm the increased usage of social media in recruitment. According to Capterra, just under 95% of companies are using social media for recruiting purposes.
So what platforms are they using? Data from Social Media Strategies Summit showed the bulk (92%) of hiring has come through LinkedIn, followed by Facebook (24%) and Twitter (14%).
The key take-away from these reports is that not all social platforms are created equally, and it pays to know the strengths of each before embarking on a social recruitment strategy. For example, LinkedIn is deemed the best tool for finding specific candidates, while Facebook is perfect for spreading the word and gathering referrals, as its users love to comment. Twitter is great for building an audience and earning devoted followers who will pay attention to job postings, while Instagram is ideal for cultivating employer brand, but not so much for posting jobs.
For Marie Moynihan, Dell's SVP, global talent acquisition, social recruiting is a "no brainer" not just for getting job postings out there, but also to provide a taste of brand messaging, but she too has had concerns about which platform to use, and when.
"Absolutely, social media platforms are not created equally, and you have to know what you're doing," she said. "This has all grown so rapidly and it can be confusing about which platform is best for your needs."
Dell's talent acquisition team has invested heavily in LinkedIn, Facebook, Twitter, Instagram, Glassdoor and Indeed, in addition to localized platforms in countries that mirror some of those like WeChat in China.
Before taking the plunge, Nutan Singapuri, senior director HR, Asia Pacific at LinkedIn, told HRTechNews that HR practitioners need to understand what talent is looking for in employers and when is the most effective time to engage with them on the various platforms.
This includes understanding the strength of the organization's employer branding and using data from talent engagement on social media channels like LinkedIn to push conversations with business leaders, she added.
"I think part of branding feels sometimes like a public relations exercise – it's not. It's super critical for all of us as HR practitioners to understand the brand. What is your company's value proposition? Why would talent want to join you and stay with you?
"This will help you power up your conversations with business leaders – the ones who are a little cynical and who might think it's not important. It's important because talent is looking for consistency."
Moynihan's team recruits on average 20,000 external team members annually, across some 180 countries; she needs to know which social channels work and how best to engage on each platform. She provides four tips to connect with candidates more effectively using the main social media channels.
Engage your employees in storytelling. "Make it authentic, real, gritty. The corporate videos you see on the corporate website are great, but they don't tend to perform well on social. You want short, 'snackable' content, ideally either video-based or at least with an image – that's what performs best on social."
Tap into the reach of your employees. "When you develop this content, engage your employees to help promote it and put it out there. They all have contacts in the talent pool you're after, and people are much more likely to look at something sent by a friend than from a corporate handle."
Choose your platform with care. "If you look at platforms like Facebook, it's now really an area where you need to pay to play to get decent attraction. The organic content isn't really performing there anymore. On Twitter I would say images perform better; people aren't really searching Twitter for videos or articles. They are looking more for the bite-sized testimonial with an image. Instagram is actually a great place for employee-generated content."
Customize your content. "You'll need to make sure it's locally relevant. If you're looking to attract people in Brazil, you'll need to have local team members speaking Portuguese that people can relate to – otherwise it's a waste."
Related stories:
Social recruiting by the numbers
Employees 'crave' instant feedback on social media