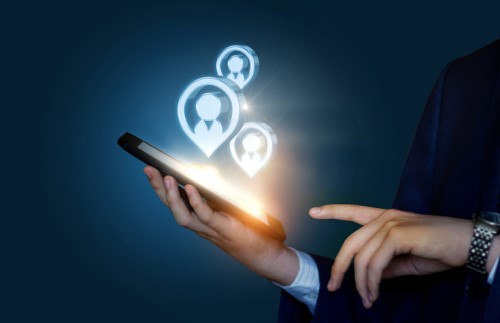 The world of background checks is filled with dodgy dealings, fake references and illegal 'white lies'.
For Lee-Martin Seymour, CEO of Xref, his entire life's work has come down to improving and enhancing the way in which organizations conduct background checks on potential new hires. And it's a mission he takes very personally.
"Xref was born eight years ago after a case of fraud that I witnessed," he explained. "I saw a recruiter place a candidate and fake the references to get the candidate in the role. I had the delightful job of then firing that recruiter for gross misconduct – for essentially trying to save the account for the business I was working with at the time through deceitful means."
Forging background checks may seem like a candidate error – but as Lee points out, deception can come from both sides. Research from Xref's Recruitment Risk Index found that 71% of candidates exploit flaws in the recruitment reference checking process, with 56% avoiding someone who they think will give a bad reference and 51% neglecting to choose the most suitable referee.
"Employers spend so much money on recruitment and then neglect to do the actual background checks," explained Lee. "Where the market is right now, in any place in the world, everyone is fighting for talent. Organizations no longer have the ability to upload a job advert and receive 10 fantastic applications.
"Good talent is hard to come by – and when you do find it you're competing against other companies who want it just as badly."
It's a high-pressure situation. You've found an ideal candidate (or so you think), but you know that other competitor companies are looking at them too. To get ahead of the game, managers may choose to look for ways to short-cut the process and decrease the amount of time spent hiring.
"Where we are right now is not a market to shortcut the recruitment process," warned Lee. "Higher than ever is the focus on fake identities, fake backgrounds and deceitful candidates – especially in positions of trust. We've seen globally candidates get hired into positions of trust – such as working with the public, being an MP or a doctor - who simply haven't been vetted properly."
The reality is, when background checks aren't done to the best possible standards, people can die.
"We see cases in the news all the time, of people in the healthcare system being let down as a matter of public safety. With Xref, we had an instance where a C-level candidate was a day away from getting an offer. The role came with a six-figure sum and the recruitment fee alone was huge.
"This person was being hired to manage theft in a global retail store. And in fact, when the company put them through our system, Xref threw up a fraud flag. We found out that the candidate's references weren't actually those listed. When we tracked down the named references, they said they'd never be a reference and that the feedback was fake.
"Within hours of putting an offer together, they pulled it – saving a massive recruitment fee and a terrible hire."