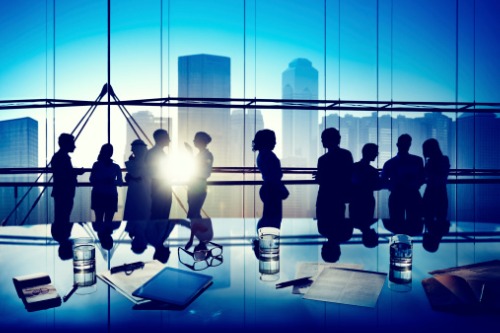 Skills are the new currency in today's tight job market, findings from Ceridian's 2020 Future of Work Report revealed.
On one hand, organizations are examining the scope of their workplace technology investments, particularly in the areas of artificial intelligence and automation. On the other, they are looking to equip their workforce with 'skills of the future' – from coding to experience design.
While futurists and tech evangelists predict AI and automation will displace workers by the thousands in the decades to come, Ceridian's research instead points to a looming labor shortage.
Alternative forms of work
Nearly half of business leaders (46%) polled by the HR tech specialist expect to increase headcount in 2020 – and with this shift comes greater dependency on alternative forms of work.
The majority of organizations already anticipate the skills gap to widen (63%) and the talent shortage to continue (59%) in the next two years, Ceridian said.
Businesses are reportedly preparing for this deficiency by relying more on the 'human cloud' or the marketplace of readily available talent, such as remote workers, gig workers, contractors and those employed in flexible types of work arrangements.
READ MORE: The 'human cloud' is vital to digital transformation
Leaders said they expect to see either a "very large increase" or "extreme increase" in the following:
Remote/virtual workers (53%)
Assignment-based freelancer support (51%)
Outsourced talent (50%)
Contract workers (50%)
How businesses will define work is no longer static, according to Lisa Sterling, Ceridian's chief people and culture officer.
"Rapid innovation and adoption of technology – including AI and machine learning – is changing the composition of the modern workforce. And alternative work arrangements – gig work, freelance, and crowdsourced opportunities – are increasingly becoming part of the fabric of companies," Sterling said.
Technology at the core of transformation
The rapid pace of digital breakthroughs and the continuing shortage of 'future-ready' workers are two of the biggest challenges for businesses in the years ahead, according to the research.
Despite the disparity, tech remains at the core of talent development, especially in the arena of digital-first learning and development programs.
READ MORE: Who will survive in the age of disruption?
Analysts from Ceridian believe HR and business leaders "may be missing key opportunities to address skill and knowledge gaps through strategic educational partnerships and better investments in modern learning."
Indeed, the future of work is here, said Sterling. Organizations should therefore capitalize on human-machine integration and collaboration in their talent development strategy.
"It's not too late to put the right strategies in place to thrive in this new 'normal,'" she said.
"But if you wait too long, underestimate its impact on your business, or simply think it won't impact you, I wouldn't envy you when it's time to walk into the boardroom and explain why your people strategies are failing to execute as designed."