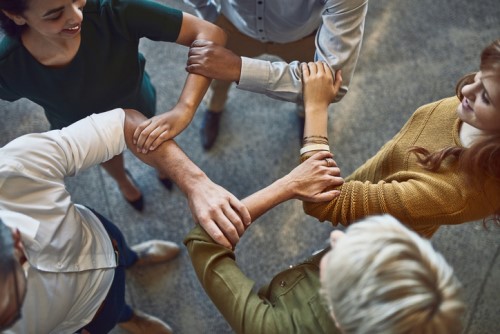 2018 has been a year of cataclysmic change – the most notable of which was the rise of empowerment movement #MeToo. The issue of workplace harassment may seem like an abstract concept to many – but when you consider between 40%-50% of women have been abused at work, it's clear there's a silent epidemic raging.
As companies scramble to diversify their internal culture and promote equality in the workplace, it's time to turn the attention to technology.
So, how can HR leaders utilize emerging tech tools to improve their inclusion strategy? There's a plethora of technology out there leading the charge against workplace bias, with products ranging from AI career helpers to salary analysers. HR Tech News found some stand-out examples of how technology is changing the face of discrimination in our offices. Have your say on your favourite piece of harassment-fighting tech in our comments section.
Sexual harassment chatbots
There's no denying that robotics is here to stay. And whilst HR leaders might be wary of emerging automation, there's some tools that are already being used to fight against abuse. One way to combat this is through the use of anonymous chatbots. AI tools allow employees to privately document any incidents of harassment at work. The user can write down what happened into a time-stamped pdf, before submitting a report to the organization. Essentially, AI chatbots act as a support for employees being abused – allowing the worker to take charge of the situation by documenting everything in real-time.
Language bias assessment tools
The way we communicate with our colleagues is directly influenced by personal own unperceived biases. In email communication, it's particularly important to use the right language and tone when speaking to potential new hires. In order to eradicate any unwanted discrimination, text analysers monitor the language in job postings to highlight specific loaded words, specifically related to gender
and race. These tools help to diversify hiring processes, attracting active jobseekers and raising candidate response. And, when you consider how a poorly worded job listing can hurt an organization's brand – language assessment tools seem like the way forward.
Pay equality monitors
Salary equality between genders is a hot topic right now. Recently, the BBC was under fire after revealing the startling gender pay gap between their male and female presenters – something which even caused some employees to hand in their notices. And, with impending pay transparency legislation on the horizon, it's more important than ever before to ensure you're wage packets are balanced. Pay analytics tools can be used to monitor how you allocate salaries, promotions and even bonuses.
Many larger companies, such as ADP, have internal pay equity analysers which highlight if and when your gender pay gap is widening.