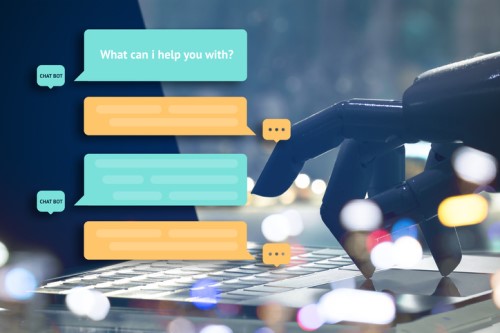 HR has some competition when it comes to empathy. Having successfully passed Alan Turing's competency test, chatbots are a form of robotics which can convincingly converse with humans.
A sort of AI companion, they've revolutionized how we think about algorithms – painting a personality onto a machine. And, perhaps most importantly for our purposes, chatbots have the propensity to mix-up our HR departmental structures.
Chatbots have the ability to streamline HR practices, allowing leaders to utilize their time more efficiently. According to research from Amdocs, 87% of CEOs are looking to expand their AI workforce thought the use of chatbots. Despite this, 65% of leaders think they're lagging behind their competition when it comes to implementing AI into their structures.
So, how can chatbots help rejuvenate your HR practices? HR Tech News has uncovered three areas ripe for robotic revolution.
Recruitment
One of the simplest ways you can integrate chatbots into your people function is by automating parts of your recruitment process. Chatbots can help you to screen CVs, conduct background checks and glean any needed information from the candidates. This is also a fantastic way of eliminating any human bias when reviewing applications. What's more, companies who use AI chatbots in their hiring processes have seen a 71% decrease in cost per hire.
Employee training
According to a report from Deloitte, 77% of employees think AI will reduce stress and improve productivity in their workplaces. One sure fire way of making this happen is by doing away with tedious development initiatives. The new 'Netflix' approach to learning is taking HR departments by storm. A hyper-personalized platform allows employees to select their own methods of learning, rather than implementing an outdated 'one-size-fits-all' policy. Chatbots can act as a one-on-one mentor to
employees, guiding them through their training. The AI will allow the worker to complete tasks at their own pace, wherever and whenever they want.
Annual reviews
Annual reviews are dead. Long live self-assessment tools! The idea that an employee has to wait 365 days to have an hour-long conversation with HR is ludicrous. Instead, chatbots can provide real-time feedback for workers on a personalized basis. Analytics can be used to monitor performance and time management, giving both the employee and the employer a comprehensive daily insight into organizational proficiency.
How are you using chatbots in your company? Share your thoughts in the comments