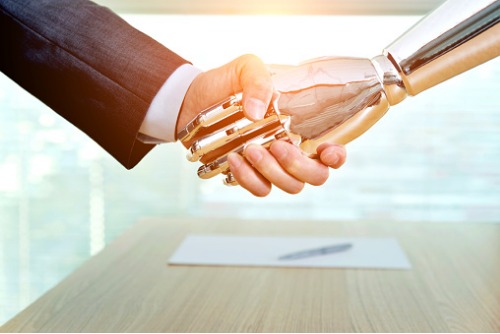 Swedish researchers have developed an AI-powered robot said to be capable of carrying out job interviews without any bias.
Tengai is a female robot specifically designed to interview job candidates. She is the creation of Stockholm-based tech company Furhat Robotics.
Scientists spent four years developing a computer interface that can talk and make subtle facial expressions much like humans do. They wanted to create something that "feels much less scary or strange compared to a more traditional robot".
In October, Furhat Robotics teamed up with recruitment firm TNG to ensure job interviews were devoid of bias since hiring managers and recruiters are often said to be influenced by their prejudice when screening candidates.
However, both companies still wanted to make the recruitment experience "seem human". This inspired the development of Tengai.
"It typically takes about seven seconds for someone to make a first impression and about five to 15 minutes for a recruiter to make a decision. We want to challenge that," said Elin Öberg Mårtenzon, chief innovation officer at TNG.
Unconscious bias occurs when hiring managers and recruiters make assumptions about a candidate's competence based on their ethnicity, gender, education, appearance, or even as a result of informal conversations.
Unlike human interviewers, Tengai is not required to make small talk with candidates. She asks all her questions in the same manner and tone, and often in the same order. Researchers believe this helps make the job interview fairer and more objective.
After the interview, recruiters are given transcripts to help them decide whether a candidate is qualified for the next stage in the hiring process.
Tengai has undergone several months of trial and is set to conduct real job interviews in May.
Researchers are already developing another version of the robot capable of speaking English. They plan to release this version of Tengai by 2020.
The development team hopes Tengai will one day become so advanced that she would be capable of deciding on a candidate without a human recruiter's input.