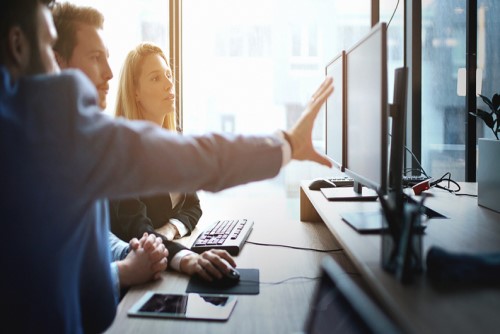 Interest in cognitive and AI technologies has reached a "fever pitch" this year, according to data research firm IDC. AI spending is expected to hit US$19.1BN.
The 54.2% increase from last year's spending indicates how aggressively organizations are pouring money into research.
In fact, investments in AI are predicted to reach US$52.2bn in 2021. The emerging tech is no longer just a trend but is slowly becoming an essential part of enterprise tech stacks.
Not the least of which are HR technologies designed to make human capital management more efficient.
"AI will not replace the need for HR management, but it will significantly change the nature of how HR department leaders must adapt and communicate with their fellow staff," industry leaders from the Organisational Development Institute (OrgDev) said in the report 'The Future of HR'.
The key to staying on track in a period of rapid change is to learn – and embrace – new tech early.
To remain "relevant in this AI-enabled workplace," HR practitioners must "set a priority to adopt such technology into the workforce now, to be ready for the future," they said.
AI knowledge and the future workforce
In a roundtable discussion last month, the institute highlighted how organizations of the future need to find talent who are fluent with data and analytics.
"Roles are also changing – fluency with data and analytics is something that is now essential for a salesperson, a marketing person, and an HR person," said Jasmine Quinn, one of the speakers.
Quinn, who heads organizational development and reward at advertising company oOh!media, shared how adding technical roles to their team has been "fundamentally influencing" what their business looks like "now and into the future".
For Stephanie Martin, acting director of leadership and corporate programs at Transport for NSW, an AI-integrated workforce will result in versatile workers.
"I think we will see greater multi-disciplinary teams working together, and individuals much more stretched over different portfolios bringing multiple disciplinary and expertise into decision-making processes as opposed to just being specialists in one silo," Martin said.
John Belchamber, chief development officer at OrgDev, said there is much to consider about how humans can remain relevant "in a world where AI has the potential to swallow jobs and whole industries" – among them, how to ensure the longevity of the human workforce and HR industry and their prosperity.