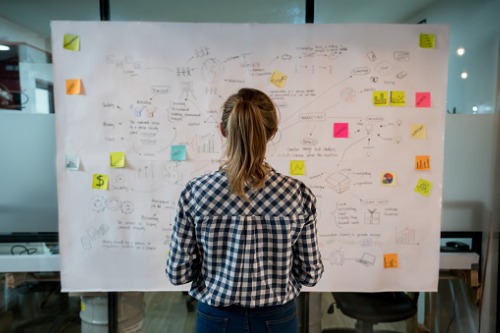 Digital transformation – the integration of data, AI and automation into everyday processes – isn't simply a technological endeavor. It's a cultural challenge.
While 84% of global business leaders are planning to increase investments in their 'technology stack' this year, more than seven in 10 believe a cultural shift is also necessary to preparing for the future.
In a survey by The Economist Intelligence Unit for DXC Technology, business leaders (33%) cited the lack of a 'tech-savvy' workforce as one of the top barriers to transformation.
To get workers up to speed, nearly half of organizations (48%) are now recognizing the need to provide workers with 'clear guidance' on new tools and processes, but there is clearly more to be done. Other methods to digital cultural transformation include:
Promoting cross-functional collaboration (48%). This will allow digitally challenged workers to learn from more advanced peers through collaborative projects.
Ensuring appropriate levels of data literacy in all roles (43%). This can be achieved through continuous learning through short courses as well as longer, more intensive programs.
Experimenting with new digital processes and solutions (41%) through beta-testing with limited groups. This will make room for innovation since workers learn hands-on.
The role of HR in leading a digital culture
Organizations need employees who have the talent and enthusiasm to "constantly retool" their culture and their approach to solving business problems, the study suggested.
At global marketing firm McCann Worldgroup, for instance, technologists and data scientists have the necessary training in tech while they hone their understanding of marketing.
These tech experts can then collaborate with creatives – producers and social marketers – who also know how to build digital platforms and tools.
The role of HR managers is thus to develop a talent pool whose digital skills span different functions.
The researchers concluded: "Recruiting digital-savvy employees and deploying them in roles where they are likely to have the greatest impact on their co-workers are essential to cultural transformation."