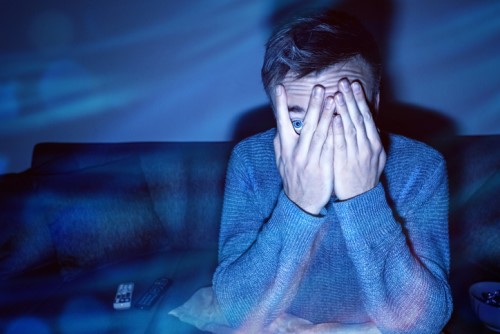 Ghouls roam the darkened streets, witches cackle on broomsticks, candy prices soar to record heights – it can mean only one thing. Halloween.
The creepy holiday generated billions in consumer spending every year, with offices everywhere being strewn with cobwebs and pumpkin pie. In honour of the festivities, HR Tech News decided to pull together some HR horror stories that've befallen unlucky employees over the years – from online recruitment gaffes to data mistakes.
Read on at your peril.
Online hiring blunder
Recruitment technology is here to stay. Online job boards and digital hiring is the future of resourcing, offering an unparalleled outreach and automated responses. However, as is the danger with posting online, once it's on the world wide web it's pretty impossible to erase.
One employer who found this out the hard way was the Royal Liverpool & Broadgreen University Hospital NHS Trust. The hospital posted a job avert for a trainee anaesthetist seemingly mocking HR jargon. At the close of the online advert, the equal opportunities section which normally contains provisions around diversity was replaced with the phrase 'usual rubbish about equal opportunities employer etc.'.
The advert riled Twitter users so much that an inquiry was launched.
Morrisons data breach
In the news last week, Morrisons – a UK-based supermarket chain – lost a High Court challenge asserting its liability for an employee data breach.
The Court of Appeal upheld an earlier decision issued in December of last year. The case involved Andrew Skelton, then an internal auditor for the company, leak the personal information of 100,000 employees – including salary and bank details. Skelton was jailed for eight years after being found guilty of fraud in 2015.
A spokesperson for Morrisons commented: "A former employee of Morrisons used his position to steal data about our colleagues and then place it on the internet and he's been found guilty for his crimes. Morrisons has not been blamed by the courts for the way it protected colleagues' data, but they have found that we are responsible for the actions of that former employee, even though his criminal actions were targeted at the company and our colleagues."
This is reportedly the first data leak class action in the UK, according to the BBC, and it will undoubtedly have peaked the interested of global organizations, perhaps prompting them to consider how they store their workers' info.
Nasty texting
Texting employees is a perfectly acceptable form of HR communication, with many employers now turning to apps like WhatsApp to hold conferences and send notes. However, it's never really advisable to fire an employee over messages. One manager was recently terminated after she fired an employee via text, after the employee told her her son had been taken into hospital.
Crystal Reynolds Fisher rushed her child Jason to hospital after he fell ill. She then messaged her manager, known as 'Dawn', at service station PS Food Mart in Albion to let her know she wouldn't make her shift.
Dawn preceded to inform Fisher that she was fired, claiming there was 'too much drama' unfolding.
"This isn't how we do things, so I'll accept you're quitting," Dawn wrote. "If you cannot come to work that's quitting...There is no reason you can't work and I will not tolerate drama. End of conversation...If you aren't there to work your shift tomorrow then I take that as you've quit."
Fisher replied: "This is not an eye doctor's appointment or a dentist appointment, this is my child's life we are talking about. I never quit my job.
"Would you be able to go to work and function if your child was on life support?"
Folk Oil Company, owners of PS Food Mart, released a statement apologizing for Dawn's behaviour and informing the public she no longer worked for the organization.