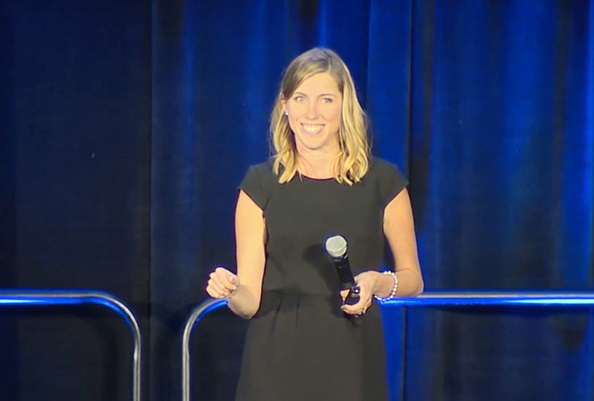 Stacy Zapar's 21-year career in recruitment has seen her consulting on global employer branding, social recruiting and sourcing initiatives for top employers including Zappos, TripAdvisor, Amazon and Netflix. The founder of Tenfold and The Talent Agency has also been a member of multiple technology advisory boards – it's fair to say she knows a thing or two about how technology can enhance talent acquisition outcomes.
She will be sharing her knowledge at the HR Tech Summit Toronto, 26-27 June.
"I'm interested in any tool that makes it easier to customize an outreach message and reach candidates wherever they hang out. That's the direction I see technology going for us as recruiters," she told HR Tech News.
When asked what technology she could not do her job without, she did not hesitate in her response, reeling off five key tools to consider.
1. Combined ATS/CRM platforms
"I'm a big fan of having your ATS and CRM in the same platform so that everyone is tracked in one place and people don't get double-contacted. I think having two separate databases is a bad candidate experience and an inefficient sourcing process waiting to happen," Zapar said.
She has recently demoed 16 different ATS/CRM tools and settled on Loxo, which she confesses she has "fallen in love with."
"It won't work for large enterprises; it's more for SMBs. But in general, a combined ATS/CRM is best practice – and there are plenty of them out there," she said.
2. Facebook Groups
She remains an advocate of Facebook Groups for crowdsourcing, networking and sharing with other people in the recruiting community. She believes this is an "uptapped resource".
"Today this is the primary reason why I use Facebook," she said. "It can almost act like a talent community with groups of like-minded professionals gathering, sharing knowledge and tips."
Some of her favorite groups are SourceCon, Secret Sourcing Group, HR Open Source - #HROS and her own networking group The Talent Agency.
3. Canva.com
Zapar also uses Canva to create visual job postings and other employer branding images. "It's about employer branding and sharing graphics and photos on job postings. The engagement you get from that is so much better than a text-only LinkedIn status update sent out from an ATS that says something generic like 'UX Designer, rec number 2546, click here to apply'," she said.
4. Social aggregators
For the past several years, Zapar has been an advocate of social aggregator tools as a means to reach out to candidates. These tools pop up as a sidebar on social media sites and will show the candidate's entire social footprint, including their various other social profiles, contact details, blogs they've written, Quora interactions and more. However, Zapar noted that, in the past year or so, LinkedIn Terms of Service have "put the kibosh" on the use of these aggregators on LinkedIn – leading to users' profiles being suspended or deleted entirely - but they will still work on other social sites. Some of these social aggregator Chrome extensions include Prophet, Hunter and Hiretual.
5. Mixmax
More critically, she suggests recruiters utilize other business technology – not necessarily just HR tech – to enhance productivity.
"It's easy to fall into this trap of saying 'there are too many candidates, I can't get back to all of them'. That's when you need to look at your own processes and whether you are being as efficient as you could be," Zapar said.
Specifically, she mentions Mixmax, a CRM for Gmail that includes templates, scheduling capabilities, polling, and the ability to read email receipts and open rates in real-time.
"It means I can tell as soon as a candidate opens an email, or if they click any of the links. Even for hiring managers I can tell when they read my emails. That's when I know when to pick up the phone and engage them in conversation," she said.
While she acknowledges the growing importance of AI and machine learning, she urges recruiters not to be swept up by "buzz terms". "Great recruiters need to find great people and reach out to them in a way that will get a response. All these other tools are well and good but for me it comes down to the basics: find good people and get them talking to us," she said.
Stacy Zapar will be talking at HR Tech Summit Toronto, 26-27 June. For further information click here