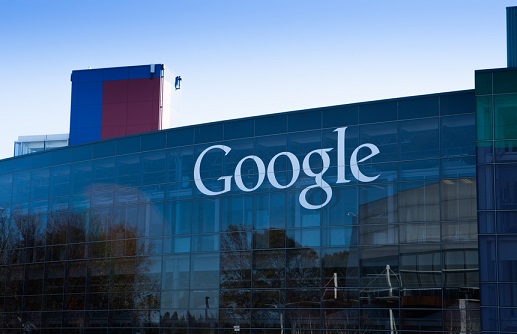 Google has unleashed a new beta version of its recruitment platform Google Hire after almost a year of public testing.
The update introduces the candidate discovery tool, which enables hiring managers to sort through their applicant pool and revisit notes on past candidates.
Google Hire marks the internet company's first foray into recruitment app development, but it isn't the only Google service testing the HR technology space.
Another platform, Google for Jobs, is designed to connect applicants with recruiters.
While Google for Jobs primarily caters to job hunters, Google Hire is built for employers who want to manage their recruitment initiatives in-house. Both open an avenue for sourcing candidates.
Google Hire
The previous beta version of Google Hire already supported end-to-end recruitment, from screening applicants to onboarding new hires. The latest version with the candidate discovery tool lets hiring managers review their recruitment history and maintain contact with prospects sourced from previous screenings. The platform works for candidate relationship management.
Candidate discovery generates a priority list of individuals who have interacted with the recruiter in the past, ranking them based on whether the applicant had initially received a job offer but declined; had been interviewed; or had been rejected outright.
Recruiters can pull up the profiles, CV and contact information, as well as previous feedback on the applicant to continue matching candidates with vacancies.
The search tool will also yield results using keywords based on skills and location, such as "sales manager Boston".
Since the launch of Google Hire in July 2017, the applicant tracking system has been integrated into G Suite to offer the following functionalities:
Applicant correspondence: Recruiters can sync Google Hire with Gmail to avoid having to copy-paste or transfer contents between tools.
Interview scheduling: Recruiters can send Google Calendar invites to applicants via Google Hire. The Calendar will also indicate the applicant's contact info.
Candidate tracking: Recruiters can port the data from the candidate pipeline and visualize it on Google Sheets.
Google Hire is open to US-based small and midsize businesses (SMBs), with no more than 1,000 employees, which are unlikely to outsource their recruitment efforts.
Google for Jobs
Much like Google Search, Google for Jobs is a search engine that pulls up listings from job portals as well as vacancies published on corporate websites. The service is not so much a database that stores entries as it is an aggregator of information pooled from other sources.
The search query can be tweaked according to job title, position (part time or full time), employer, industry, location, or date of posting. A jobseeker can also type the phrase 'jobs near me' to yield job openings within the vicinity.
Listings will also reflect Indeed or Glassdoor ratings of a company and even the commute time to the office. Users can turn on notifications for their queries.
To post vacancies on Google for Jobs, recruiters can:
Enlist on third-party sites such as Glassdoor, Monster, LinkedIn, Facebook, and a host of other career sites.
Directly integrate a company's career page with Google with the help of the recruiter's web development team.
"[Google for Jobs] addresses an important need and taps our core capabilities as a company, from searching and organizing information to A.I. and machine learning," Sundar Pichai, Google CEO, said at the unveiling of the search engine at last year's I/O conference.
Related stories:
Stacy Zapar's 5 essential recruiting tools
'The focus is on talent, rather than candidates'