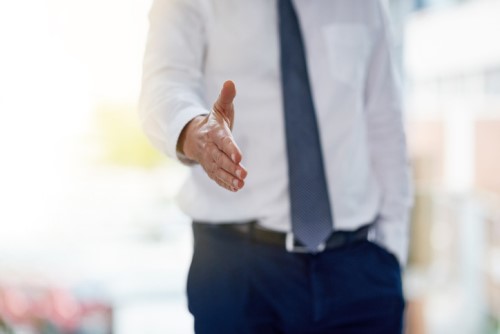 Every week, we review a different HR tech solution to help buyers pick out the best of the best.
Digitally savvy jobseekers now have a plethora of online references to size up their potential employers. But companies that know how to attract the right candidates are investing in their own branded job portal. These custom career sites also serve as an applicant tracking system (ATS) or candidate relationship management (CRM) platform for hiring teams on the back end.
iCIMS Talent Platform provides these two important services: a customizable career portal for jobseekers and an all-in-one talent acquisition and management platform for recruiters. With iCIMS' decade of experience in recruitment tech, the platform today is used by more than 3,500 international organizations.
What is iCIMS?
The platform-as-a-service (PaaS) works as a single portal where different iCIMS recruitment and onboarding tools can be used. iCIMS Recruit, for instance, opens up a dashboard where recruiters can monitor job listings and application data.
iCIMS Onboard, on the other hand, goes beyond the hiring process: it helps new recruits go through their tasks and manage documents and other requirements. iCIMS essentially serves as a one-stop shop for finding and recruiting candidates and easing them into their new company.
The platform also enables hiring managers to maintain contact with passive candidates through iCIMS Connect, the CRM component of the site. It creates a pool of potential hires based on attributes that headhunters look for.
One remarkable feature of iCIMS is the social media distribution tool that connects to 300-plus social media outlets. This gives iCIMS an edge over its rivals, which post only to mainstream social media channels.
What iCIMS offers:
Job Posting
Jobs Board Integration
Social Media Integration / Social Recruiting
Custom Career Portal
Candidate Search
Resume Parsing
Candidate Assessment
Background Screening
Candidate Relationship Management
Interview Management
Onboarding
Customer support
iCIMS charges a one-time fee to help clients migrate their applicant data to the platform. Once the system is live, clients can receive further support from a tech expert by filling out a ticket through the iCARE Technical Support Center.
Pricing
Since iCIMS caters to businesses of all sizes, pricing is based on a client's specific needs and the number of recruiters and managers who require access to the system.
Do you use iCIMS? Tell us which HRIS platform you'd like us to review next – email [email protected]