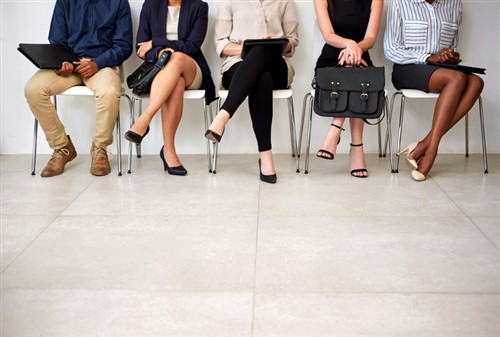 by Dina Bayasonava
As the founder of digital talent marketplace PitchMe, Dina Bayasanova has been helping startups and SMEs recruit fast – even with a limited budget. Here, she shares her talent market predictions for the year:
In 2019, it is totally clear that conventional recruiting strategies may not always suit the needs of rapidly growing companies.
These businesses require efficient and technological solutions to find the best talent in a short span of time. A successful startup, for instance, might need to hire 100 IT specialists within several weeks – a pace that any traditional recruitment agency will not be able to match without the right tools.
And even with the latest HR technology at hand, recruiters will still need to listen to the pulse of the market before it can compete for the best. So, here are my talent market predictions for 2019:
1. The need for mobility and adaptability
Younger talent today no longer associate a company with a particular physical place. They mostly gravitate toward businesses that can hire hundreds of employees across the world, even without having established an actual office.
If they are required to work in a collaborative setting similar to a traditional office, however, these talent choose to work in co-working spaces.
The need for mobility and adaptability has never been greater than it is now. The ability of people, teams, and organizations to thrive amid disruption, stay relevant, and avoid obsolescence will be the difference between success and failure, growth and stagnation, business and bankruptcy, in the future of work.
2. The challenge of Generation Z
For the new generation of talent, new (and unconventional) career paths are unfolding right before their eyes – be they a mix of technical and creative work. It is important for recruiters to be open to embracing a new breed of talent with a diverse skill set who are up for career challenges regardless of their professional background.
Gen Z sees the workplace as a pivotal place of like-minded people who can help make the world prosper. The only way to bring to life the best characteristics of Gen Z in the workplace is to realize that they have their own unique skills, personalities, idiosyncrasies, and world views that will influence their workplace interactions.
3. The demand for constant learning
In the workplace of the future, employers will become less concerned about whether an employee attended university and received a diploma than they would be about the employees' ability (and enthusiasm) for continuous learning. This will define future success.
Progressive companies are shifting toward a model that empowers individuals to acquire valuable experiences, explore new roles, and continually reinvent themselves. Online education becomes one of the most crucial tools for self-improvement.
And the most successful candidates will be the ones who never stop learning.