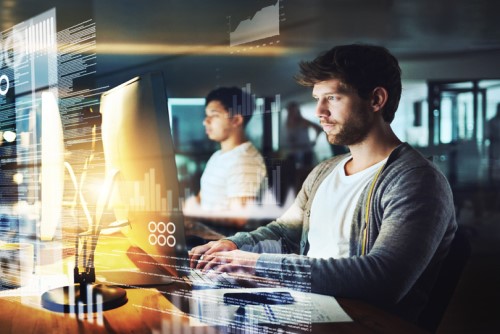 Blockchain, AI, and automation power the recruitment tech solutions in this month's hotlist. Take a look at HR Tech News' round-up of innovative and exciting tech tools below.
Blockchain-powered recruiting
The technology industry is notorious for being one of the most challenging sectors to recruit for.
Zinc, a UK-based recruitment tech firm, is aiming to solve this problem by using blockchain to easily verify a candidate's credentials. In the process, the setup purportedly cuts down time-to-hire.
By giving recruiters access to a blockchain-based "digital work passport", applicants can provide reliable information about their work history and certifications even before the recruiter asks for references during the interview.
Eight in 10 candidates believe they would receive more interview opportunities if their references were requested earlier in the screening process, according to a survey by Zinc.
Recruiting like Siri?
US recruitment specialist HiringSolved is releasing the latest version of its talent sourcing software R6, which integrates an artificial intelligence assistant similar to Apple's Siri.
The AI assistant enables recruiters to interact with the system using voice and text commands and a slew of other upgraded features:
• Jobs: The feature matches candidates to the job description posted by the recruiter, and scores candidates based on how suited they are to the role. A 5-star rating indicates the best possible match and a 1-star rating shows a likelihood the candidate is not fit for the role.
• Pipelines: Recruiters can use AI to set parameters and requirements, such as skills and education, for a specific role. The system pulls up all the candidates that fit the profile.
• Messaging: Recruiters can use a voice prompt to tell the system to communicate with candidates.
A robot that parses jobs
AkkenCloud, a US staffing and recruitment software company, is joining forces with rules-based job parsing engine JobRobotix in the hope of speeding up staffing agencies' ability to fill vacancies.
JobRobotix lets users eliminate manual data entry as well as the need to sift through irrelevant listings when sourcing, matching, and filling job openings.
"Given that healthcare staffing is our fastest growing vertical and the other [vendor management systems] integration partners have struggled to deliver what they promised to customers, we went on a mission to find a partner who had the same core values and commitment to customer success that we have," said Giridhar Akkineni, CEO of Akken.
If you have any suggestions for next month's Hotlist – please feel free to add your opinions in the comment section.