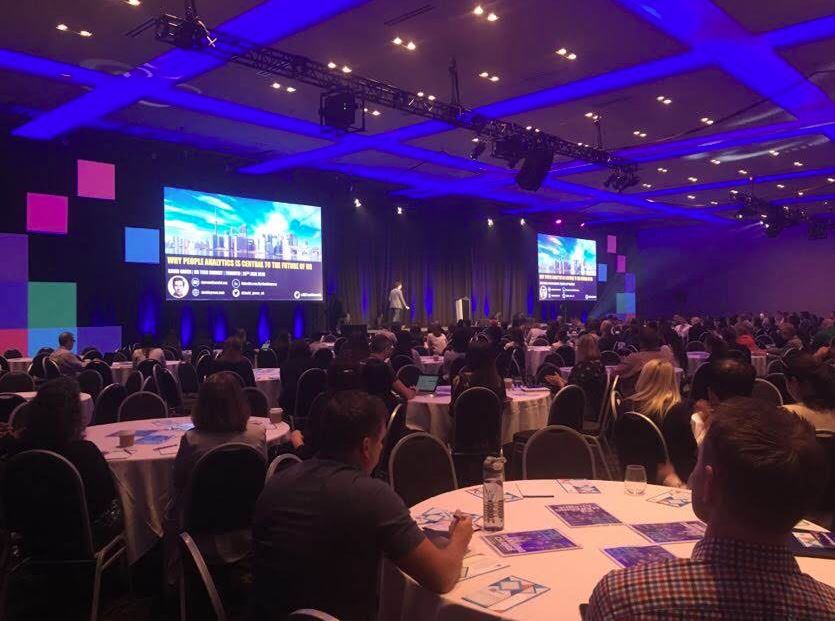 The world of recruitment technology is thriving with innovative startups that offer everything from AI-powered candidate screening to collaborative hiring. This month's selection includes names that made a splash in Toronto's HR Tech Summit 2018.
VanHack – jobs without borders
With its pulse on international job opportunities, VanHack is a career site connecting a community of 150,000 engineers and developers, designers and illustrators, and digital sales and marketing professionals with employers looking for global talent.
VanHack allows jobseekers to upload and optimize their portfolio in an online database. The portal also offers applicants a virtual course that prepares them for life abroad, and includes resources for sharpening their English language skills. To date, the platform has helped more than 400 job hunters land their dream job in San Francisco, Vancouver, Toronto, London, Dublin, Berlin, and Dubai.
Alongside – collaborative hiring
Alongside is an applicant tracking system (ATS) that helps recruiters post job ads across more than 30 mainstream and niche career sites then monitor social media shares of the ads. When screening candidates, the system uses smart filters created by the recruiter; matches keywords with the contents of a resume; and extracts all relevant information from the profile.
One remarkable feature of Alongside's ATS is its collaborative hiring capability. Recruitment teams can review and share applicant information securely and exchange feedback on the candidate profile. Members can be tagged in the notes to alert them to additional feedback and action items.
BubbleHR – video interviews redefined
BubbleHR is a data-driven video-based assessment platform that aims to help hiring managers build teams with a balanced skill set. The system leaves out details such as the candidate's age, sex, and race to ensure the right person is hired solely for their skills.
The platform takes a fresh approach to video interviews. Instead of profiling candidates based on stereotypes of top performers, the assessment looks at applicants who are likely to bring 'new energy' to the team, the company said.
Plum – people science made easy
Plum uses artificial intelligence and "decades of people science" to gauge whether a candidate will thrive in a role. The company has developed tools that measure a candidate's personality, work ethic, openness to innovation, and cognitive ability. "Plum Match Scores give you deep insight into every applicant's level of fit in the role," the company said.
Plum, however, doesn't stop at recruitment. The platform can also be used to continuously develop a company's talent and behavioral patterns. One example is the company's Culture Gap Analysis, an assessment tool designed to measure the difference between a team's current and ideal culture.
Related stories:
Recruitment Hotlist: Apploi, DeepSense, FullCandidate, Fortay
How to engineer a hypergrowth team
This new tool identifies 'flight risk' employees