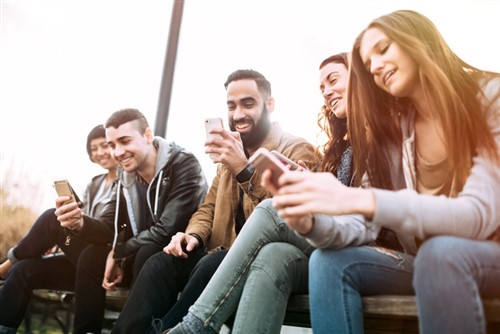 By 2025, millennials will comprise about 75% of the global workforce, and the emergence of this new breed of workers has introduced constantly evolving recruitment strategies.
It's a matter of catching the attention of a media-savvy generation. Today, hiring managers have multiple platforms and tools to attract millennials. Here's how the top companies are recruiting young talent:
Be the first to reach out.
About nine in 10 millennials are open to exploring new career opportunities, and seven in 10 are flattered when recruiters reach out, a study from LinkedIn revealed.
Samsung Electronics America, where up to 60% of new hires are the product of highly targeted candidate sourcing, has been actively recruiting young talent through the platform. The electronics company doesn't just wait passively for the perfect millennial candidate to walk through the door. Instead, recruiters eye talent who have the right education, experience, and skillset, and reach out to them directly
Be proud of the people behind your brand.
Organizations are beginning to view millennials as "consumers of workplaces, shopping around for the jobs that best align with their needs and life goals," according to a Gallup report.
To compete for top talent, businesses are using their websites and social media profiles to promote their employer brand and give prospective employees a glimpse into their workplace culture. This is crucial since 27% of millennials want to learn more about the culture of a company when they visit their sites, LinkedIn researchers said.
Microsoft, Salesforce, and Johnson & Johnson have been champions of employer branding online. Their technique: they tell inspiring stories about the people behind their brands and the company activities and events they enjoy.
Be media-savvy.
Snapchat and Instagram provide a social platform for reaching out to millennials using captivating visuals. Instagram has been an avenue for employers like TripAdvisor and Zendesk.
Meanwhile Snapchat, where seven in 10 users are under 34, is a favorite of unconventional recruiters. When online food ordering company Grubhub, for instance, wanted to recruit summer interns, it posted a slideshow using Snapchat Stories to show interested candidates how to apply.