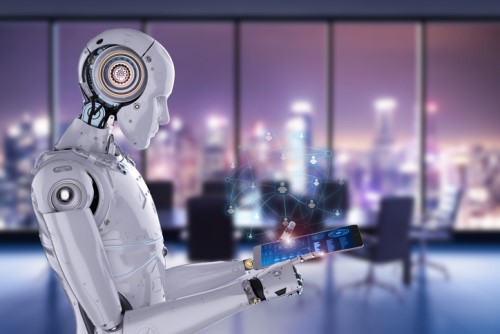 When we talk about robotics making hiring decisions, we normally picture a faceless algorithm traipsing through data. But for one start-up, the robot possesses a distinctly feminine charm.
Russian organization Stafory developed Robot Vera – a simulated character acting as an HR manager for a variety of large businesses. The robot was born after co-founders Vladimir Sveshnikov and Alexander Uraksin found they were spending too much time sifting through job applications.
According to an interview with CNBC, Vera's already working for L'Oréal and PepsiCo – but she's not alone.
A recent report from Deloitte found that 33% of businesses are using AI in some form in their hiring processes. In fact, 96% of hiring managers believe AI can greatly enhance acquisition, with 33% keen to get down to more human tasks whilst AI augments menial activities.
So, how far can we say with certainty that our next HRD will be a robot? Well, it seems as if HR leaders are all too happy to embrace robotics, with 13% claiming it's already a regular part of AI. And, with the ability to save HR humans up to 14 hours a week – it makes sense that we team up with the algorithms.
It's not about replacing HR or hiring managers. Rather, it's time we learned to work together. HR is a sector that will always require a human touch – what that touch may be is up to us.
Speaking of the future of HR – HR Tech News recently took a look at Mike Ettling's HR Leader's Playbook: Digital Transformation. Find out more here.