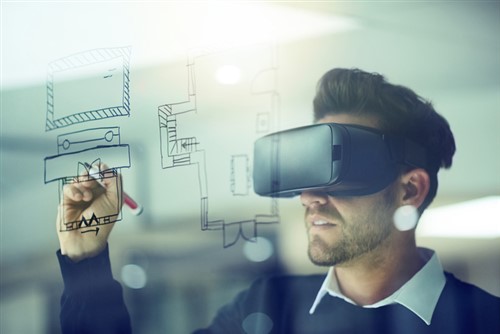 For most millennials, the idea of the Fourth Industrial Revolution, or Industry 4.0, is about empowerment through augmented work, the 2018 Deloitte Millennial Survey showed.
Fifty-two percent of millennials believe Industry 4.0 – a period marked by the "marriage of physical and digital technologies" – will support human workers.
Respondents have expressed hope that emerging technologies – from automation, robotics, artificial intelligence, and Big Data to virtual/augmented reality and the Internet of Things – will enable them to take on "more creative, human and value-adding work," the report said.
Not all millennials, however, are as hopeful about the dawn of Industry 4.0.
Deloitte uncovered that only about four in 10 millennials were confident they possessed the skills required in the digital era, and that confidence was higher among men and employees in senior management roles than among women and those in junior or midlevel management.
"Interestingly, though, those who feel most prepared also feel the most threatened by Industry 4.0," the research noted.
Deloitte found three in 10 young workers – whose organizations already depend on emerging tech extensively – are concerned machines will replace part or all of their jobs.
Research suggests familiarity with Industry 4.0 trends could instill "more fear than comfort."
Preparing workers for Industry 4.0
Who do millennials look to for support in capacity-building in the digital age? Almost four in 10 believe the business sector is responsible for training workers for future challenges.
"Millennials expressed admiration for corporations that are adapting to and advancing Industry 4.0 and developing their people to succeed in this evolving business environment," Deloitte noted.
In contrast, only 19% believe the government should take charge of training workers, and only one in 10 place the responsibility on universities.
While young workers credited educational institutions for the skills, knowledge, and experience the respondents currently possessed, more than eight in 10 said on-the-job training, continuous professional development, and formal training led by employers will be crucial as they face the evolving nature of work.
Respondents want businesses to provide a platform for upskilling and reskilling – and they hope to upgrade, not just technical, but soft skills as well.