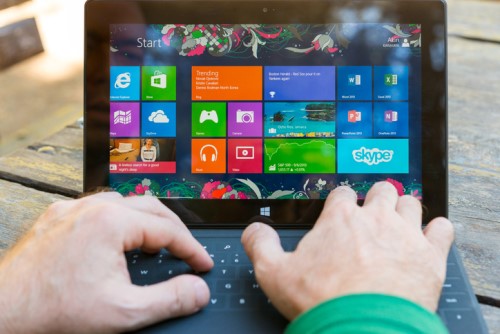 One billion. The largest minority group in the world today consists of one billion.
HR champions of diversity and inclusion (D&I) know this segment remains largely absent from mainstream conversations: people with disabilities.
And it's time the conversation changed, Microsoft's Ricardo Wagner told HR Tech News.
Wagner spearheads Microsoft Canada's D&I programs for people with disabilities. His advice to HR and advocates of D&I: prioritize people with disabilities as part of the dialogue.
"If you manage to understand and really create an environment for people with disabilities, you're not just going to help people with disabilities, but you're [also] going to create programs and initiatives that resonate with all minorities," Wagner said.
Often, the struggles of the disabled go unnoticed because, in 70% of cases, their handicap is invisible to the eye. Most people are also cautious about disclosing their handicap.
The challenge for HR is to be mindful of these nuances of a diverse workforce.
For Wagner, the workplace should not only 'accommodate' people with disabilities – instead the environment itself should be adapted to the needs of people facing different challenges, with or without a visible handicap.
Accommodation implies taking one group and forcing them into old structures and following old patterns of working and learning without realizing the obstacles that hold them back.
In contrast, adaptation entails redesigning an environment and building tools that are responsive to the way people work.
This is one of the many ways Wagner takes the concept of inclusivity and crystallizes it through concrete examples of 'inclusive design'. The philosophy resonates both in the workplace culture at Microsoft and in the products the company builds.
"Every time we build a software or product, we make sure that we are not excluding people, and that we are creating products that everyone can consume and experience," said Wagner.
With inclusive design, developers think about 'extreme' situations whose solutions would eventually become useful in many other scenarios.
"If you design a product for someone without an arm, it's [also] going to work for someone with a broken arm or someone holding a baby," Wagner said.
Another example is the audiobook, a product initially designed for the blind but is now helpful even to other users who listen to the audio content while walking or driving.
Skype's own speech-to-text functionality reflects inclusive design.
"We went through a process internally to make sure people hard of hearing or deaf could follow Skype conferences," Wagner said. "When we created this technology, we quickly learned that we could also apply translation.
The result: Microsoft unlocked language barriers. People who do not speak another language can still communicate through Skype, and their speech would automatically be translated into another language.
AI for Accessibility
Microsoft has been leading the way for people with disability to lead active and enriching lives through the help of assistive technologies.
At the Build conference in May, Microsoft CEO Satya Nadella unveiled the AI for Accessibility initiative, supported by a US$25m investment, to use the company's cloud, cognitive, and immersive tech to further help people with a handicap.
"Technology can really change the game, helping someone with low vision or blind or someone hard of hearing or deaf, or with cognitive issues, mobility issues," said Wagner.
"We make sure we create products accessible by design [so that] people with different disabilities can also experience and be part of the workforce by leveraging our technologies," he said.