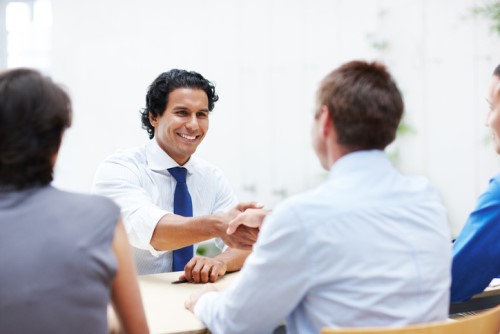 Building a talent pipeline is no different from laying down a solid foundation in architecture. Top organizations see people as a cornerstone of business – so finding dependable workers is critical.
For veteran recruiter and business development expert Jarrod Hart, a successful talent acquisition strategy is founded on a combination of the right recruitment technology and hard work.
Hart is the general manager of OnSite Recruitment, an Australian company focused on finding dependable blue-collar workers in transport and logistics, production and manufacturing, civil construction, and other labor-intensive industries. The team recruits highly skilled workers with a heart for the job.
"We're thorough in our screening process," Hart said.
Part of the company's recruitment philosophy is to understand the candidate as an individual. Recruitment specialists not only screen for the right skill set – they also scout for people with a positive approach to work.
"We have a lot of jobs that we recruit for our clientele [and] they want people with the right mindset and attitude," he told HR Tech News. Many of their questions center on character.
OnSite Recruitment has long depended on a variety of recruitment tools – from word of mouth to their own website – when announcing job vacancies and sourcing candidates.
To access a wider candidate pool, however, OnSite Recruitment has turned to Indeed, a global recruitment platform with visibility across industries and regions. As OnSite Recruitment started to grow, Indeed helped the team maximize its online exposure.
"We've got a greater response rate since we introduced Indeed, and we have more support," Hart said. "In the traffic management industry, for example, a lot of jobs are 24-hours-a-day, 7-days-per-week. So, when you place advertisements, you need a quick response."
Hart emphasized the quality of Indeed's customer service. A dedicated account manager makes sure all of the team's requirements are met, and that they receive guidance throughout the process.
"Other platforms may have an account manager, but I feel like you're a number. With Indeed, you feel like you're part of something," Hart said. "Having someone that actually cares about your business means the world. [My account manager] cares about the results."
Technology is an integral part of recruitment no matter what industry you're hiring in, Hart said.
OnSite Recruitment's own tech stack includes FastTrack 360 for applicant tracking, and Indeed as one of its top sources of high-quality candidates. With the right tools, Hart turns to his 'old-school' formula of hard work in building his talent pipeline.
Related stories:
Meet the workforce of one
How to use algorithms for recruitment
Will robots decide your next promotion?