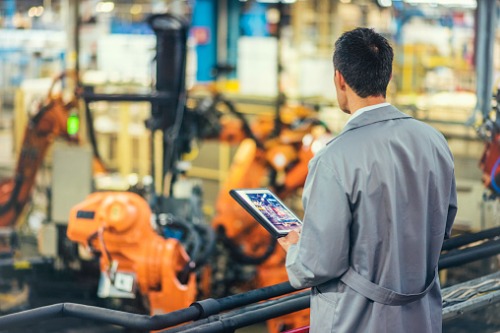 Stephen Jack of Workday explains why the right talent won't simply appear at your doorstep – they require action
Identifying, nurturing and protecting an organization's skill base is one of the critical trends likely to dominate the world of human capital and work in 2019. While skills shortage in the workplace is a global issue, it is under a particularly harsh spotlight.
Its importance is heightened by the debate currently raging about cutting immigration levels and the threat that imposes on the supply of much-needed skilled talent.
There is a tsunami of commentary and concern from a wide spectrum of politics, business, and the community about the risk of how such a move could hold back many enterprises' chances of competing in a competitive world.
The right human capital talent – in the right numbers – will not simply just appear. Three trends underscore the need for action to alleviate the skills shortage in the coming months:
1. An enterprise must get serious about retaining the talent already in house. The go-ahead enterprise in 2019 will be matching workers and skills as it re-imagines how it sources, develops, and reskills its people.
2. Potential employees wishing to move their career forward will seek out professional development opportunities offered by their next prospective employer.
3. Capabilities will become the new career currency as workers continue to expand upon the skill set they already possess to ensure they are marketable in an evolving economic environment.
These trends will combine to make 2019 the year of the "enabling enterprise" to which employees will gravitate in greater numbers. The reason: because these valuable employees demand to be seen as partners.
This will prompt changes across various areas of work, from performance management to organizational structures, such as "project work" and "team of teams" versus "jobs".
Such a change will encourage and demand a broader acceptance of internal mobility and drive a desire by individuals for new career experiences.
The employee experience – encompassing learning, growth, challenges, and passion – will define enabling enterprises. However, it will require more agile HR practices.
Unstoppable rush of technologies enhancing the HR function
2019 will bring data science to the fore in HR, due to the increasing use of new technologies – such as AI, machine learning and augmented analytics. The application of AI to workforce data will improve the HR function's ability to leverage machine learning-driven recommendations to help retain top talent and source workers for new roles and projects.
The unstoppable rush of these technologies is highlighting the importance of the emerging era of the data scientist. The ability of data science to dissect vast troves of data will result in actionable insights that will greatly benefit the HR function, not only in terms of time and accuracy, but also providing intelligent analysis of that data as a "guiding light" illuminating the recommended path of action.
Organizations are increasingly using our software platform to facilitate and accelerate the AI and machine-learning capabilities with their HR departments. As we have tracked this rapid advance, we've received feedback on some of the examples of value of the deployment:
Connecting the right people with the right opportunities
Better understanding of the untapped potential of their workforce
Enhancing career pathways to lessen the danger of losing experienced and valued employees
Identifying where and why employees were having a good work experience
And last, but not least, a 2019 trend identified among Workday customers is how an increasing number of organizations have created AI budgets in the HR domain.
Stephen Jack is vice president for Australia and New Zealand at Workday.