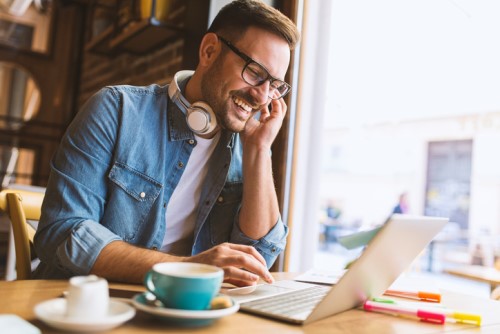 HRTechNews provides the latest updates on vendor financing, mergers and acquisitions, partnerships, and major product launches and updates.
Homebase kicks off recruitment tool for hourly workers
Homebase, a software company operating in San Francisco, has launched a recruitment tool for hourly workers called Homebase Hiring. It allows managers to list job openings using pre-populated templates that can be customized then published on job boards. Users can also set up interviews automatically using the app. The company earlier raised US$20m in Series B funding to improve the hiring process for by-the-hour workers.
Flexible workspace provider Breather scores US$45m to 'get ahead' of new real estate trend
Breather, a global provider of flexible office space rentals, has completed a US$45m funding round to raise a total of almost US$120m. The fresh capital will purportedly allow investors to "get ahead of [the] new real estate trend" of short-term commercial space rental, Breather said. The company has partnered with property managers in more than 300 buildings in 10 cities including New York, San Francisco, London, and Toronto.
TrueBlue set to bolster PeopleScout with TMP acquisition
TrueBlue, which provides specialized workforce solutions worldwide, has purchased recruitment process outsourcing (RPO) group TMP in the UK in a bid to strengthen TrueBlue's own RPO solution PeopleScout. The TMP acquisition will establish TrueBlue's presence in the UK, the world's second largest RPO market, said TrueBlue CEO Steve Cooper. TrueBlue has seen an increase of more than 20% in the profit margin of PeopleScout.
HireIQ and Genesys team up to launch AI-powered recruitment app for call centers
Atlanta-based talent solutions provider HireIQ has launched its AI-driven call center recruitment tool on the Genesys AppFoundry, a portal where customers can explore pre-made integrations for other Genesys products. The app assesses candidates' voice characteristics and uses predictive analytics to pinpoint the best talent for the job. "Partnering with Genesys enables call centers to truly optimize their workforce," said Paul Noone, CEO of HireIQ.
GoodTime and Lever join forces to automate applicant interviews
GoodTime, a talent operations platform based in San Francisco, is partnering with recruitment tech specialist Lever to automate interview scheduling with candidates. Lever, an applicant tracking and candidate relationship management system, will feature a button on a candidate's profile to allow recruiting coordinators to schedule an interview. GoodTime searches for an available interviewer and ideal interview time for everyone.
Related stories:
HR Tech Roundup: Workday, SAP, Box
HR Tech Roundup: SocialChorus, ADP, Ultimate Software
HR Tech Roundup: Phenom People, HireRight, ZayZoon